If you would like to nominate a colleague to be a judge, or to put yourself forward, please email platinumawards@prca.global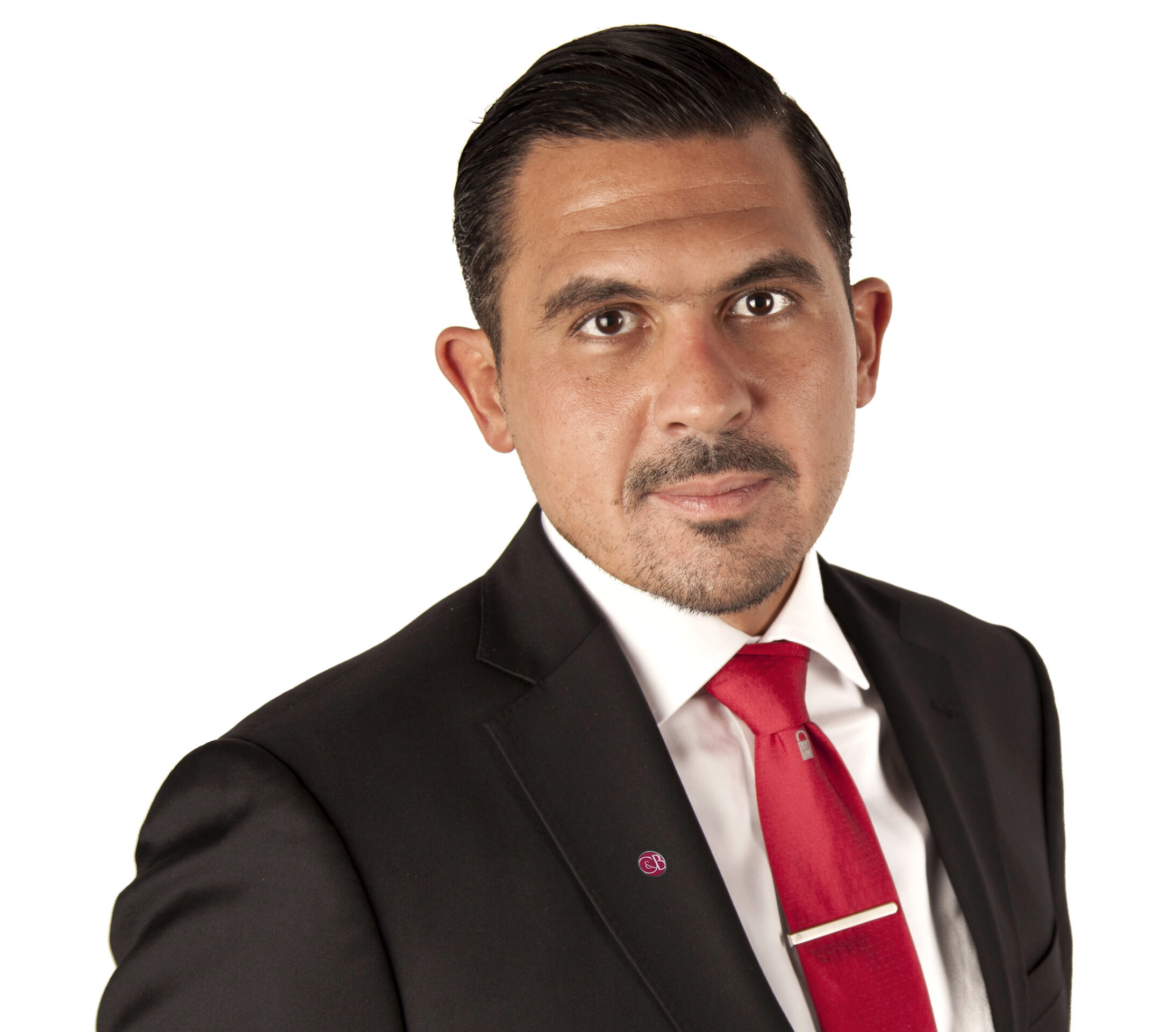 Ahmad Itani
Cicero & Bernay Communication Consultancy
Ahmad is Founder and CEO of Cicero & Bernay Communication Consultancy and Chairman of PRCA MENA and ICCO Middle East President.
Ahmad is a firm believer in 'letting the facts do the talking', pushing the boundaries of brand communication to new heights and keeping abreast of the rapid evolution of the industry. He is the founder of Cicero & Bernay, an award-winning, fully integrated communication agency. Ahmad was recognised by his industry peers in PR News' global ranking of the 'Top 50 Game Changers of PR' and was on the list of the top '100 Arab Achievers', consolidating his proactive role in positioning regional PR on a global scale.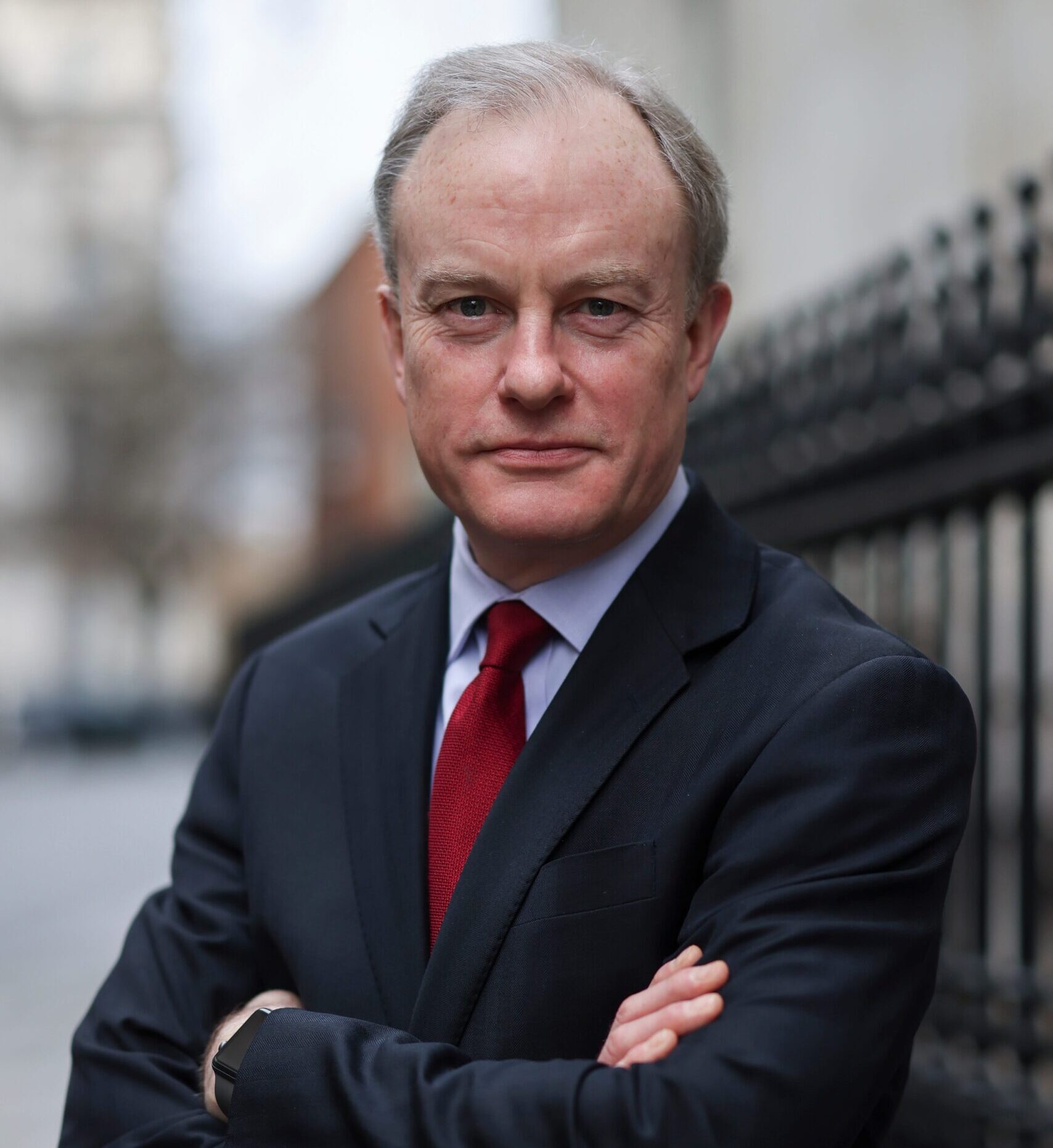 Alex Aiken
Government Communication
Alex Aiken is an Executive Director for Government Communication. He was appointed in December 2012 and was responsible for creating the Government Communication Service (GCS) and developing cross-government campaigns.
He served as GCS Head of Profession, responsible for government communication strategy, managing the combined Prime Minister's Office and Cabinet Office communications team until 2021. Between 2000 and 2012 he was Director of Communications and Strategy for Westminster City Council, leading the policy, member services and communications teams. He was part of the group that oversaw the implementation of the Tri-Borough Shared Services programme and established the Westco communications consultancy which works for public and private sector clients around the UK.
He has been National Secretary of LGcommunications and Vice Chairman of the Public Relations Consultants Association Council. He is a Fellow of the Chartered Institute of Public Relations (CIPR) and Public Relations Consultants Association (PRCA).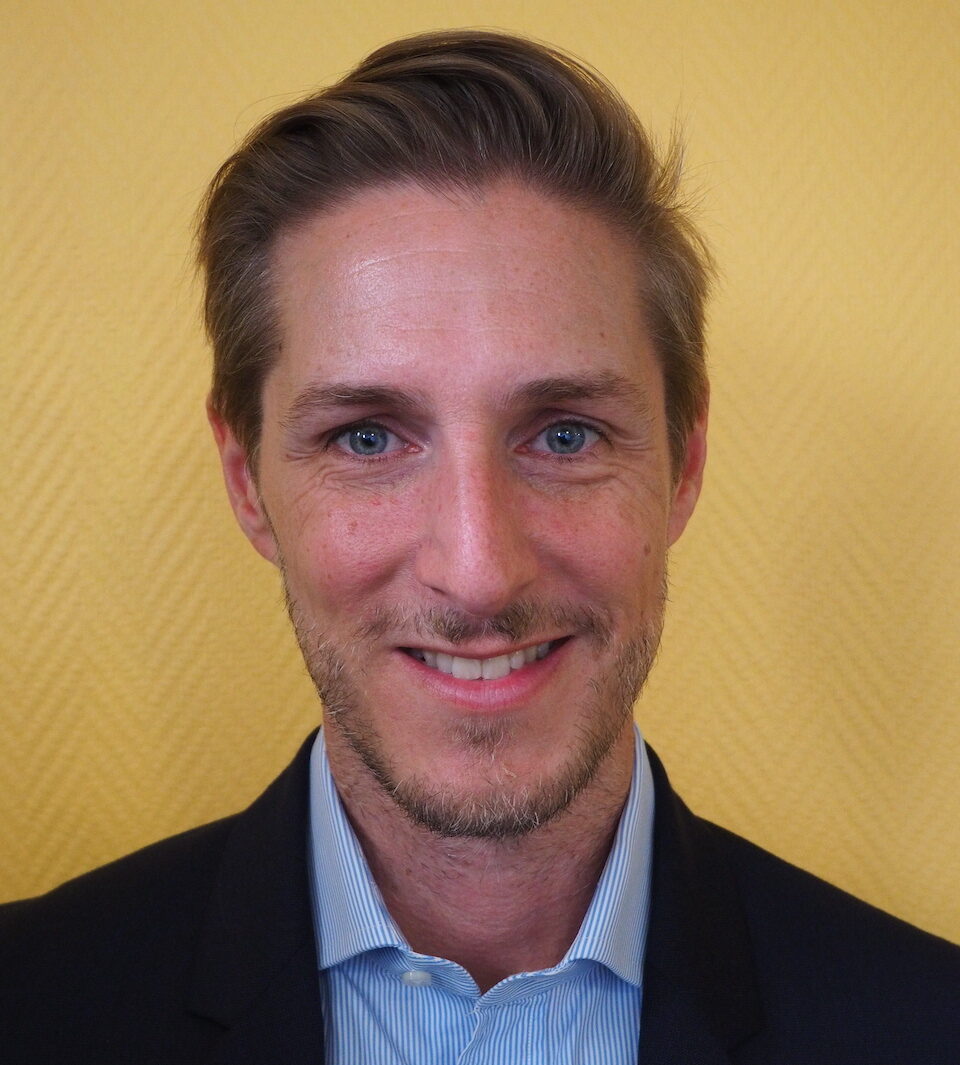 Alexandre Beaulieu
TBWA\ DJAZ
Alexandre Beaulieu is the founder of Algerian integrated communications agency "Djaz", as well as the re-founder of Casablanca-based agency "Alif". He was appointed regional director for North Africa by TBWA\ in 2013 and since then has worked on the integration of its three main countries: Morocco, Algeria and Tunisia.
Alexandre has had his first taste for PR and corporate communications while studying in Geneva, where he worked part-time with the World Trade Organization's communications team. Since then, he has developed a strong expertise spanning both consumer and corporate communications, while pioneering PR's role as a strategic component of business in North Africa.
Originally from Montréal, Canada, Alexandre has lived, studied and worked in 7 countries, traveled to over 30, and is based between Algeria and Morocco. Alexandre holds a BA (Hons) in History from McGill University, as well as a MA in International Relations from Geneva's Hautes Études Internationales.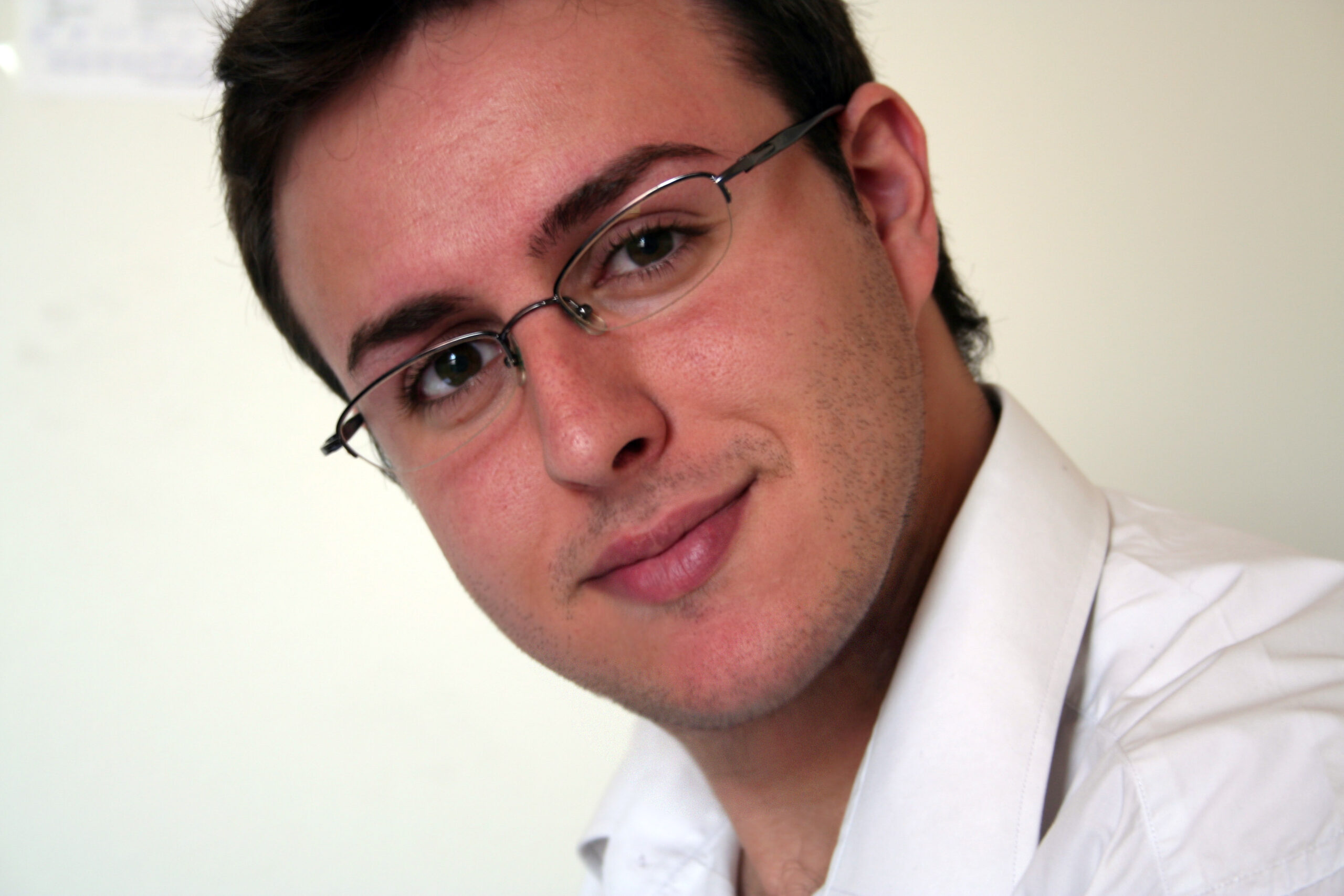 Alex Malouf
P&G Alumni Foundation
Alex Malouf is a marketing communications executive who has spent the last 17 years in the Middle East. Alex has lived across the region, in Saudi Arabia, Bahrain, Lebanon, Jordan, Syria and the United Arab Emirates. In his last role he was the Corporate Communications Director for the Middle East and Africa at Schneider Electric. Alex is currently working on a new project in Saudi Arabia.
A journalist by training and with a cultural mix that is both European and Arabic, Alex's expertise spans communications and media, public relations and marketing for both multinationals in the energy, technology and FMCG space as well as several Gulf-based government institutions.
Alison Clarke
Alison Clarke Consulting
Alison has more than 25 years' experience working with some of the world's best known global corporations. Following a successful UK consultancy career she was appointed CEO of  Weber Shandwick Asia Pacific where she was responsible for 12 markets across the region .
Alison then joined Huntsworth PLC as Business Development Director followed by four years as CEO of Grayling UK & Ireland.
Alison now runs her own consulting business working as a board advisor and mentor to a range of companies helping them grow and develop a more successful and profitable business.
Alison is a Fellow and former Chairman of the PRCA. She was awarded the prestigious PRCA Mark Mellor Award in 2017 for outstanding contribution to the PR and communications industry.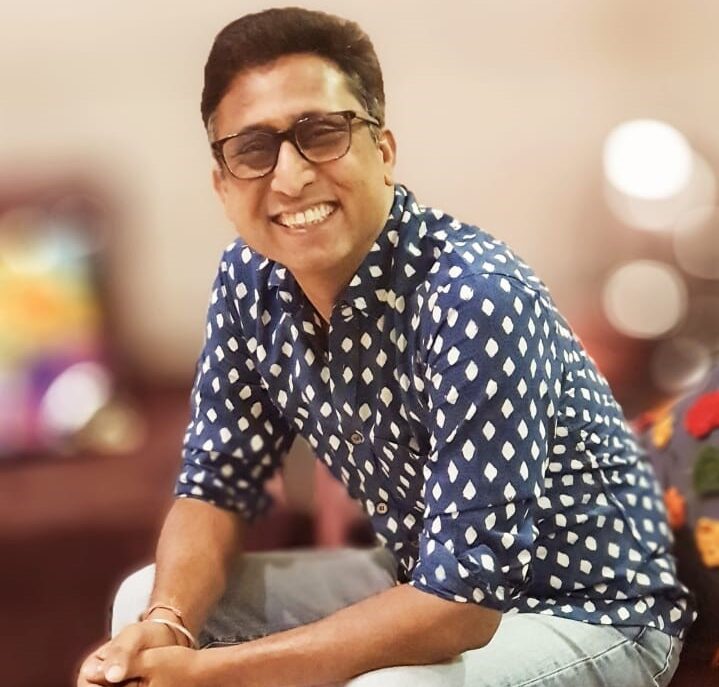 Aman Gupta
SPAG - Strategic Partners Group
Aman has spent over two decades working in communications across the Asia-Pacific region with crisis management, government affairs & advocacy and stakeholder engagement as key areas of expertise. He carries a cutting-edge understanding and knowledge of the pharmaceutical space that enables him to grasp the nuances of emerging technology and innovation in the Asia-Pacific and Southeast Asian healthcare markets. Aman is a keen enthusiast of emerging technology and innovations and is passionate about exploring opportunities in the communications domain, particularly in the digital and social media space.
Aman has also been widely recognised for his work in the PR & Communications industry. He was the first and only Asian to make it to the TED Fellow 2003 list and has subsequently been listed as one of the 'Top 25 Innovators' by Holmes Report, Asia-Pacific, for shaping influence and engagement in an era of dramatic marketing and communications disruption. He was also listed in the PR Week Global Powerbook (2016-17) as one of the brightest and most influential PR professionals around the world.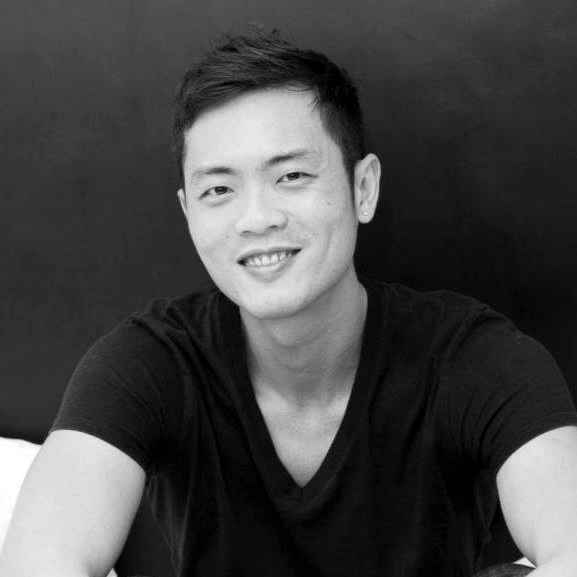 Andrew Wong
Blue Totem Communications
Andrew Wong is the founder and director of Blue Totem Communications, an award-winning independent agency based in Singapore and Malaysia. He has worked in global networks and local firms, with over 15 years of public relations and editorial experience.
Leading client relations for the agency, Andrew provides senior counsel to Blue Totem's corporate, science & technology, and consumer clients. He is passionate about building an agency where people can bring their best selves to work, and have authentic and positive relationships with clients and partners.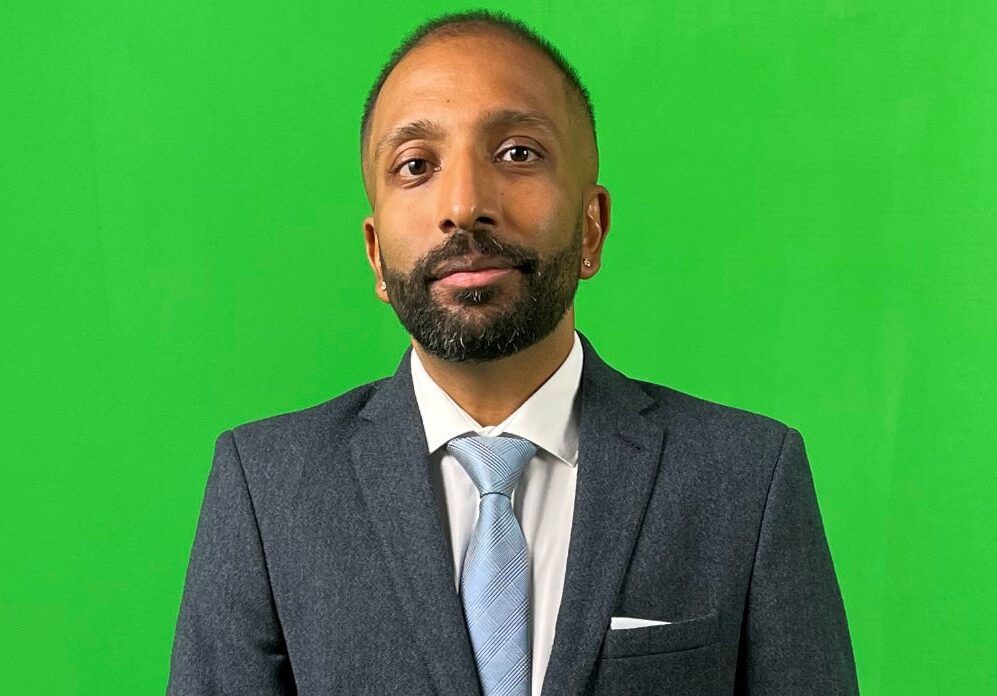 Arun Sudhaman
PRovoke Media
Arun is CEO and editor-in-chief at PRovoke Media. In this role, Arun oversees PRovoke Media's global content offering, including its analysis and insight into reputation, public relations and communications trends and issues. Since joining PRovoke Media in 2010, Arun has comprehensively redefined the title's content platform, which includes its digital presence and new products such as the Influence 100 compendium of key global influencers, the Global PR Agency Rankings, the Global Creative Index, and the PRovoke Media podcast.
Arun has also played a pivotal role expanding PRovoke Media's coverage into Asia-Pacific and other emerging markets, and has helped steer the company's international events programme.
He brings to the position more than a decade's experience as a journalist and digital content specialist, most of which has been spent analysing the media, marketing and communications industries. His career has encompassed coverage and analysis of reputation and leadership issues in numerous countries across the world, including the US and UK, Russia, China, India and South Africa.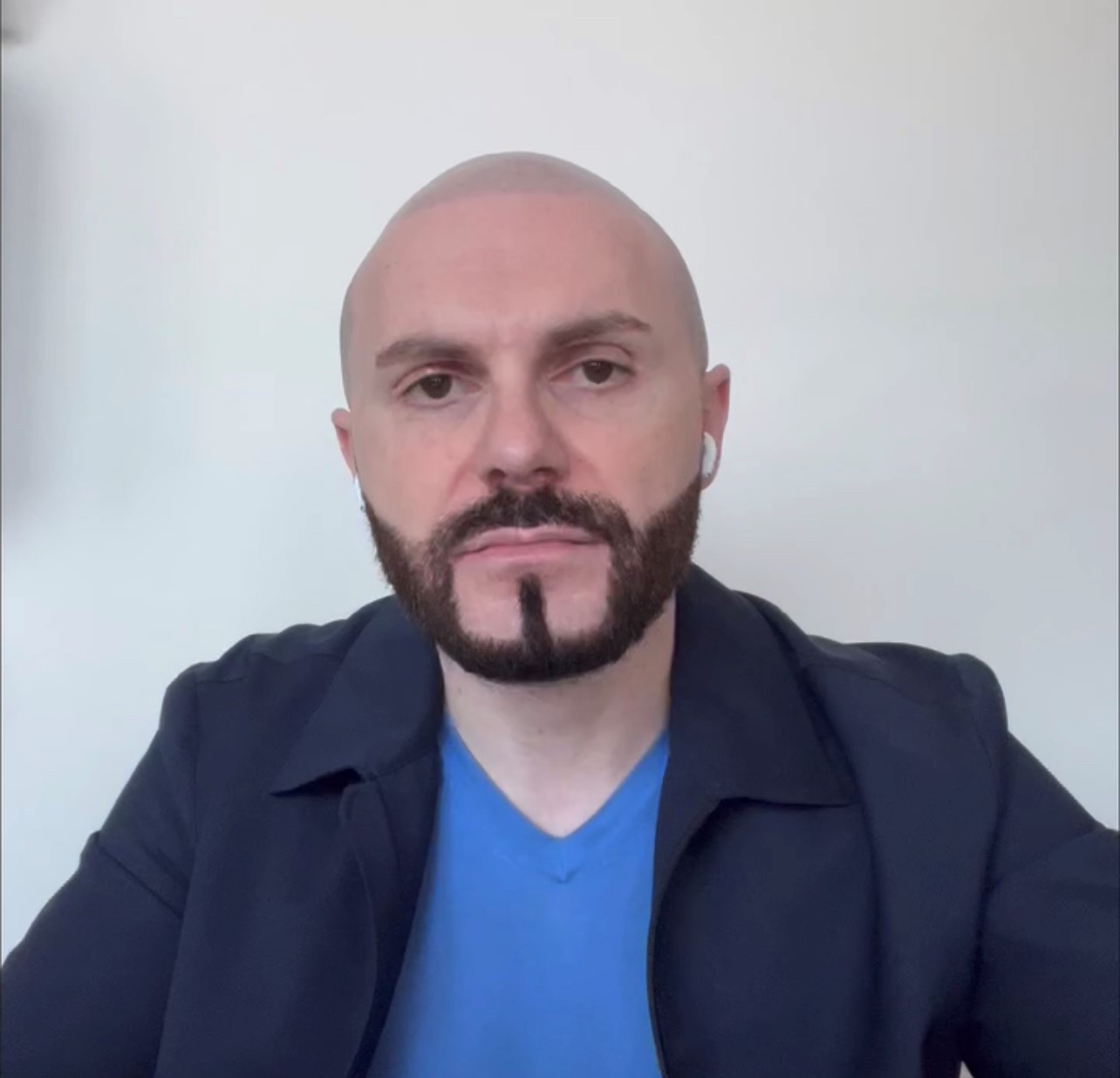 Baha Hamadi
Vice President Communications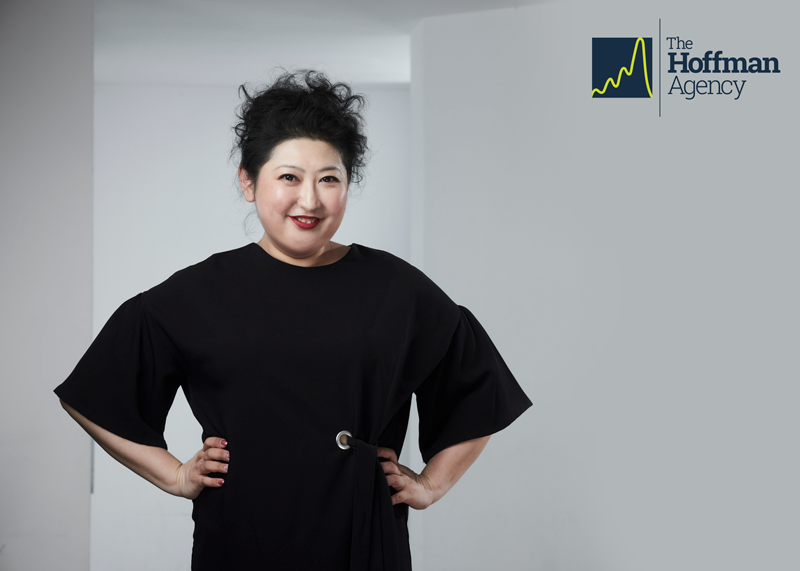 Caroline Hsu
The Hoffman Agency
Caroline Hsu is a rarity among agency leaders. Her career of more than 25 years has spanned journalism and both marketing and communications leadership in the startup world and at global technology companies. As such, she has an ability to understand multiple perspectives that only comes from direct experience.
She became APAC Managing Director of The Hoffman Agency in 2017, overseeing nine markets. Since then, she has evolved the agency's offering to one focused on integrated marketing communications (IMC) and solutions to business problems. This has led to consistent growth and recognition in the SABRE Awards as Tech Agency of the Year in 2021 and 2019.
Before joining The Hoffman Agency, Caroline was CMO of Appier, a Taiwanese AI unicorn that went public in 2021, and before that, Head of Communications for Google Taiwan and Hong Kong.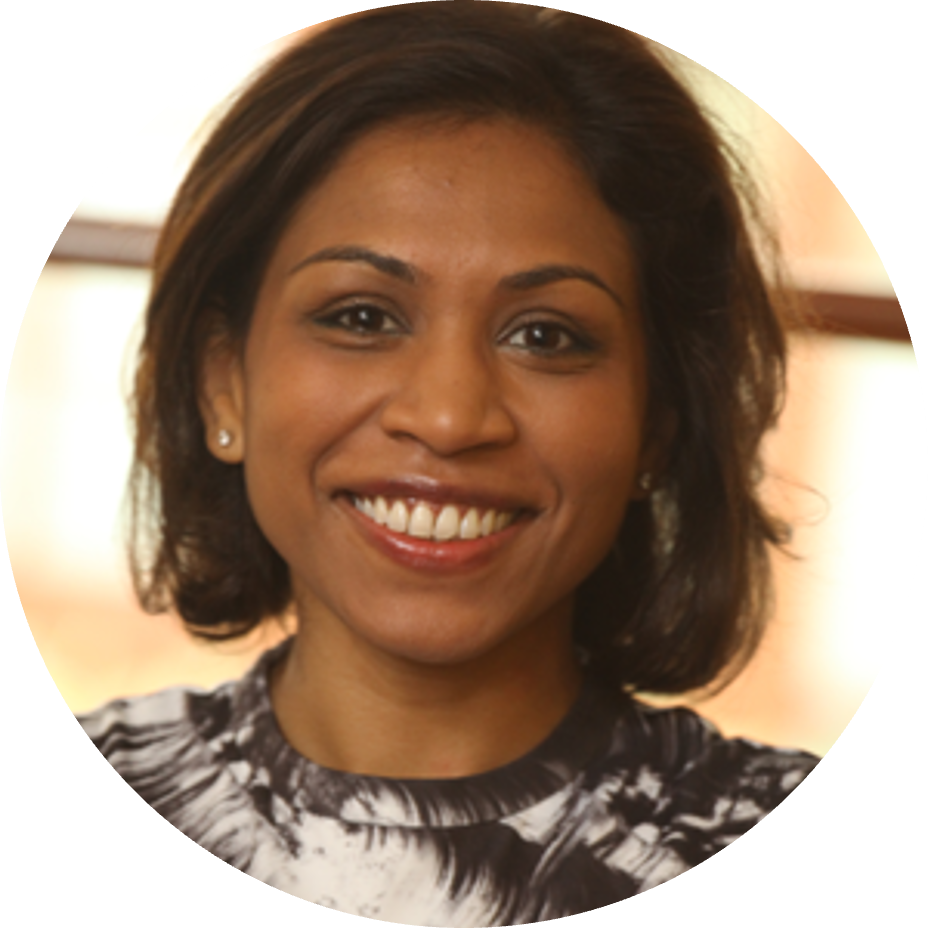 Carolyn Devanayagam
Weber Shandwick
With almost two decades at Weber Shandwick in Southeast Asia, China and the United States, Carolyn is recognized for her long-standing career with the firm, and her extensive global experience working on some of the firm's largest, multi-market clients. Following her time at Weber Shandwick's global HQ in New York, Carolyn is now based in Singapore managing regional and market responsibilities.
As a global and regional client experience leader, she continues to  lead key global accounts for Weber Shandwick and currently manages the relationships for key corporate and technology clients. She also heads the firm's regional corporate & crisis and practice and focuses on key pieces of business in key markets including China, Japan, Korea and India.
Carolyn spends significant time training C-level executives and has supported these executives, sales teams, communications heads as well as NGO focused organizations in issues, crisis, story-telling skills, narrative and key messaging and sales enablement training.
She is proud to be recognized by the industry as one of Campaign's prestigious Women to Watch. She's currently co-chair of PRCA Asia-Pacific.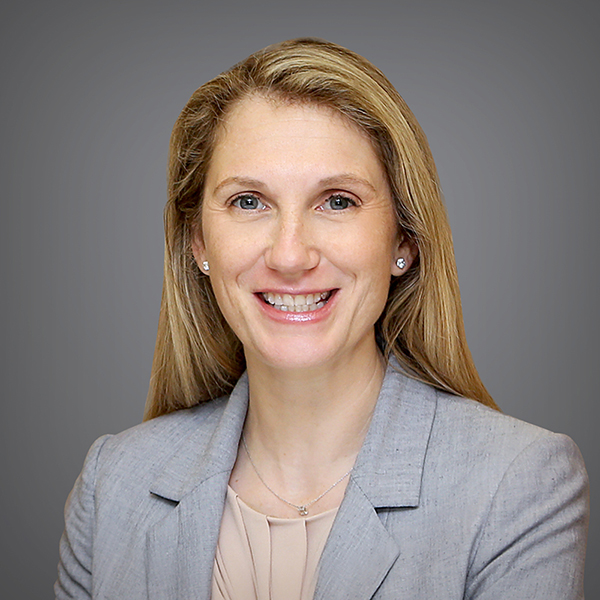 Emma Smith
Sandpiper Communications
For almost 30 years Emma has advised and defended the world's largest and most complex brands and individuals on complex transactions and crises in Asia Pacific.
Formerly EVP and APAC CEO of Weber Shandwick, she founded her own firm which she sold to MHP in 2013 and bought back in November 2019, rebranding as Sandpiper.  Within 18 months Sandpiper has doubled revenue and being voted 2021 Asia Pacific PR Consultancy of the Year by PR Week.
She is an advisor to PRHK, has sat on IABC's International Advisory Committee, regularly judges PR Awards in Asia, lectures MBA and EMBA students on Communications and sits on the board of two Hong-Kong based charities.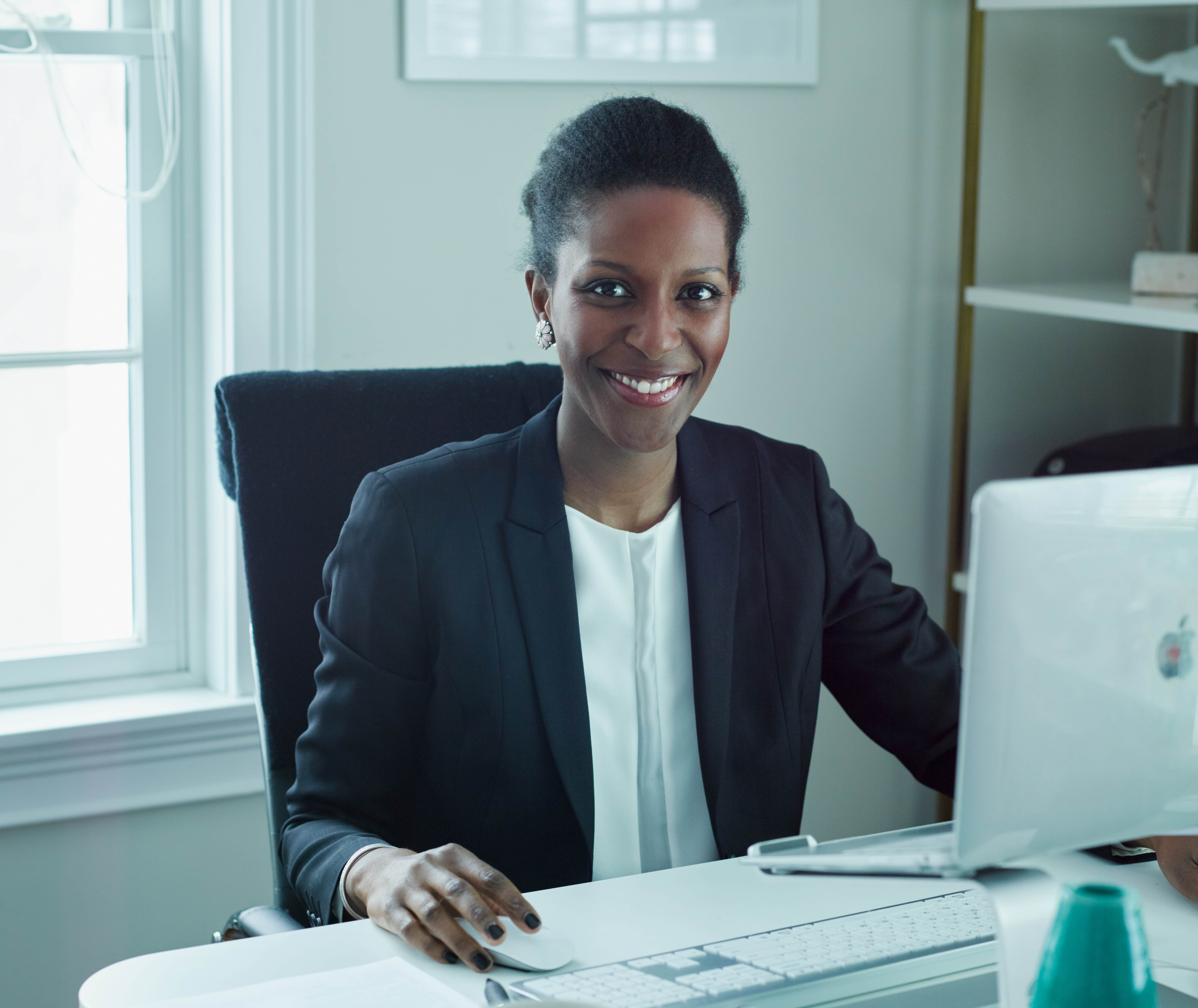 Eloïne Barry
African Media Agency
Eloïne Barry is the Founder & CEO of African Media Agency (AMA), an award-winning Abidjan-based company founded as an answer to the rising need of multinationals, NGOs and international organizations to reach a broader audience in every African country, directly impacting their business strategies and goals. AMA has developed, supported and launched successful pan-African communications campaigns on behalf of prestigious African and international entities like: African Development Bank, IFC, BCEAO, Bill and Melinda Gates Foundation, Mastercard, Foundation, Western Union, and Merck.
Based in New York, Eloïne is a French-African multilingual communications and business professional with proven track record in building and managing PR businesses. An accomplished team leader, across disparate geographies and virtual teams, Eloïne commands a deep understanding of the African communications landscape with more than 15 years' experience in the European and African communications industry.
Eloïne has been recognized as one the Most Influential People of African Descent (MIPAD) in 2018. She is a Tony Elumelu Foundation Mentor and sits on the Boards of Africa Communications Week and Africa No Filter agency.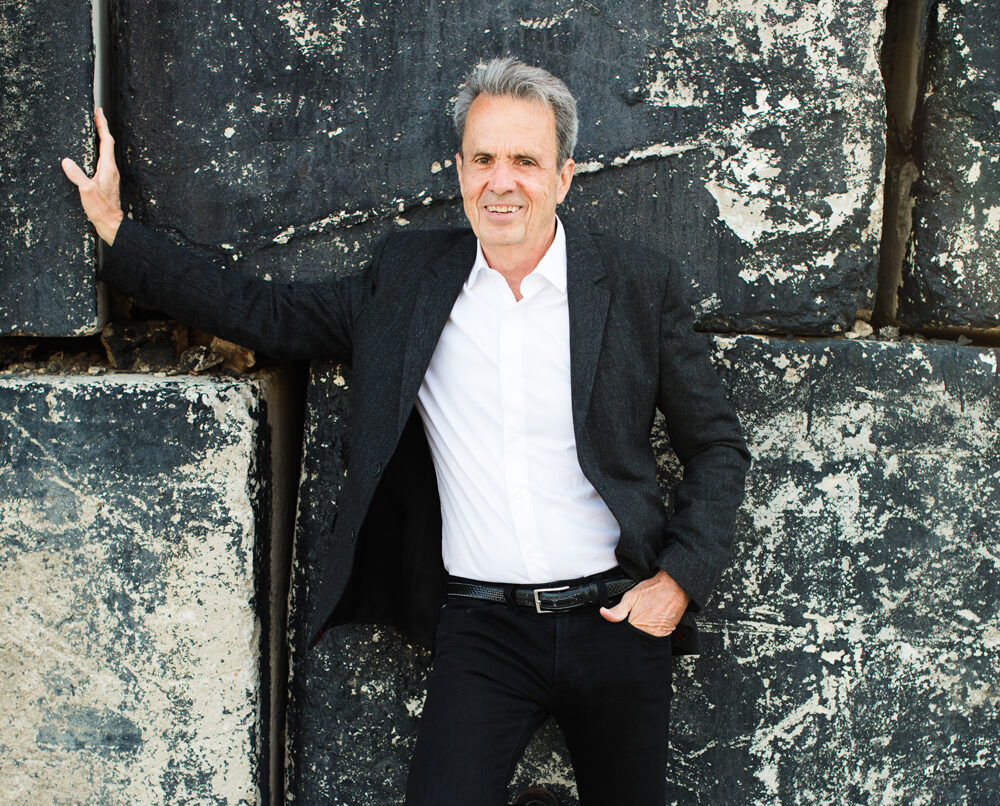 Fred Cook
Golin
Fred Cook has worked at Golin for over 35 years. During which, Cook has had the privilege to work with a variety of high-profile CEOs, including Herb Kelleher, Jeff Bezos & Steve Jobs. He has also managed a wide scope of crises for his clients, including airline crashes, product recalls and sexual harassment. In 2014, Cook published "Improvise – Unconventional Career Advice from an Unlikely CEO," which shares the wisdom he gained as a cabin boy on a Norwegian tanker, doorman at a 5-star hotel and chauffeur for drunks.
In 2015, after speaking on college campuses around the world, Fred accepted an additional position with the University of Southern California as the Director of the USC Center for Public Relations at the Annenberg School, whose mission is to shape the future of public relations and those who will lead it – through research, education and thought leadership.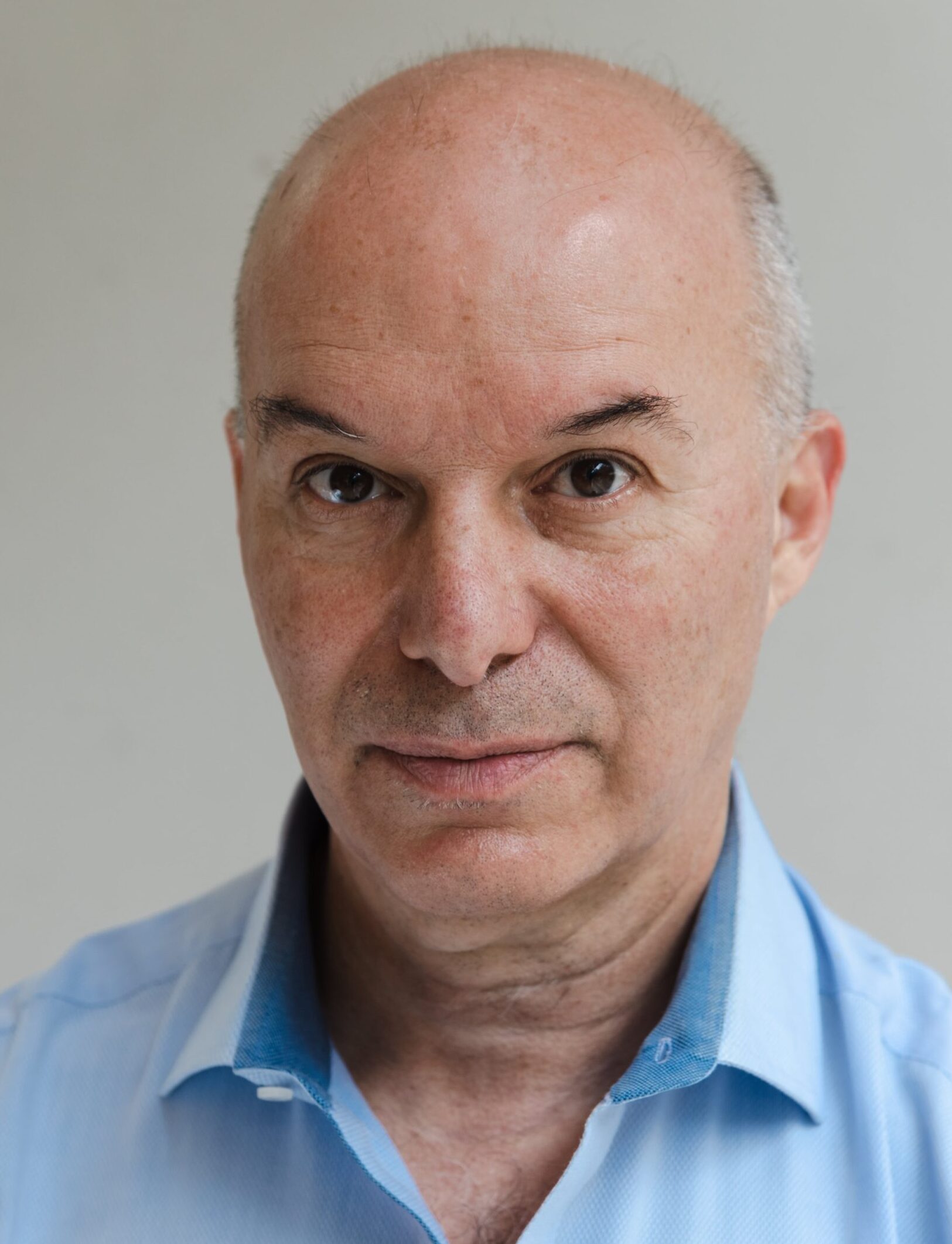 Gustavo Averbuj
Ketchum Argentina
Gustavo is  CEO of Ketchum Argentina and Partner/Regional Director of Ketchum Latin America.  Has been a Cannes Creativity Festival judge and won a Silver Lion @Cannes.  He has also won a CLIO, four SABRES and more than 30 Eikons and served in their juries. Mr. Averbuj was also awarded a scholarship of the British Council .
Current clients include Philips, Mercedes Benz, PepsiCo, Booking, Adecco and many others. He is a former professor at Buenos Aires University in the Economical Sciences department. Gustavo holds an MBA of the University of Buenos Aires. He is current Chairman of  PRCA Latin America and also former president of the Argentine Public Relations Council.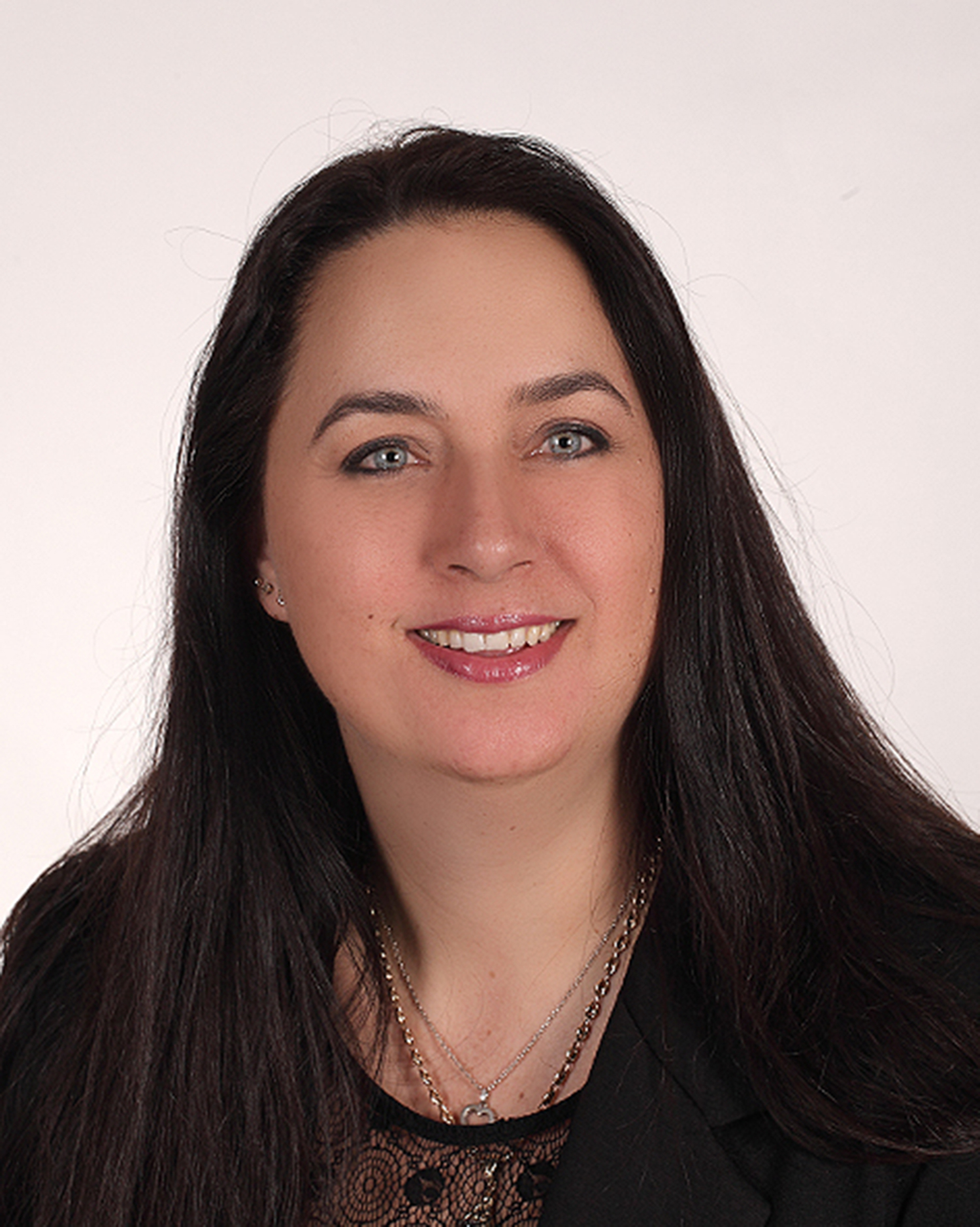 Hilmarie Hutchison
Matrix Public Relations
Hilmarie is CEO of Matrix Public Relations.
She is a 20+ year veteran of communications and management, with experience in multiple regions including Australia, Denmark, South Africa, USA & UAE. Hilmarie counsels a wide range of clients, from various industries including finance, technology, retail, and fashion.
Hilmarie focuses her attention on supporting and building the team while driving the broader business objectives, planning, and strategy. She is well-traveled, multilingual, and has a Bachelor's degree, which she completed summa cum laude.
Hilmarie has served as a judge for both regional and international public relations awards throughout the years.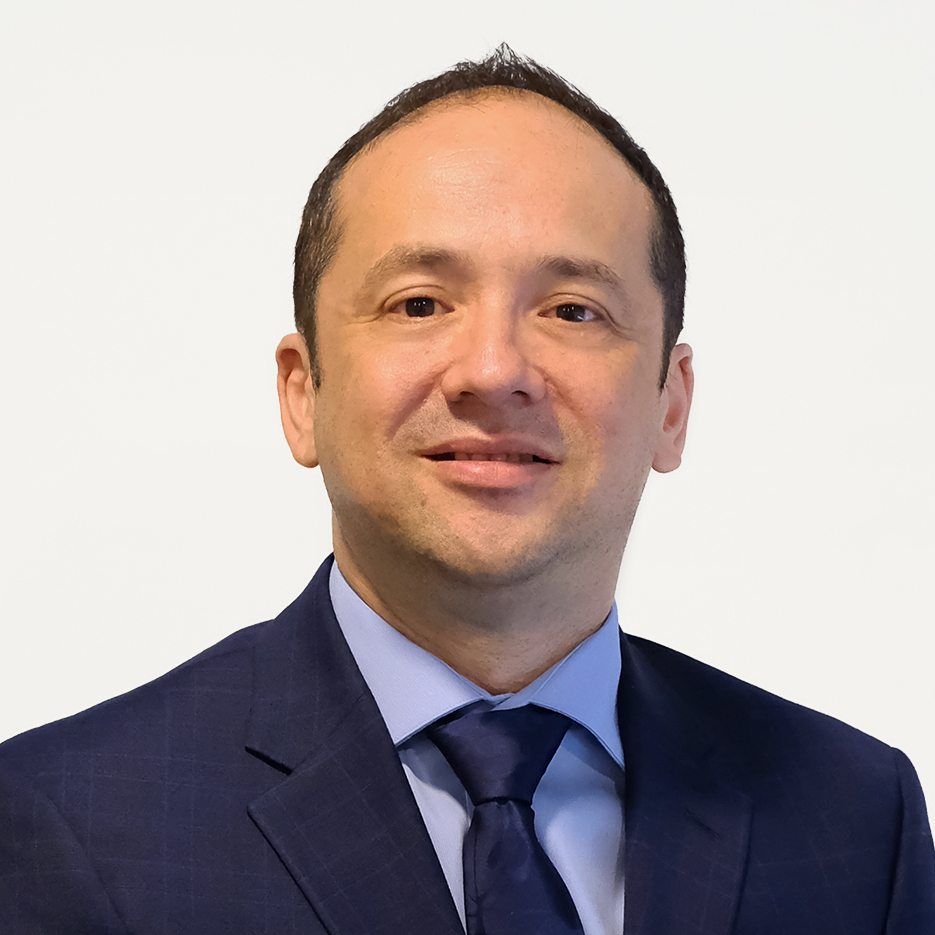 James Brasher
RICE
James is Managing Partner at RICE, an award-winning independent strategic communications consultancy headquartered in Singapore, with offices in Hong Kong and Myanmar. RICE manages integrated digital and communications campaigns across Asia Pacific for brands in the technology, travel and hospitality, professional services and consumer sectors.
James has over 25 years of communications, media and journalism experience in the region. He's passionate about strategic communications, best practice around business management and building high-performing teams in an agency environment.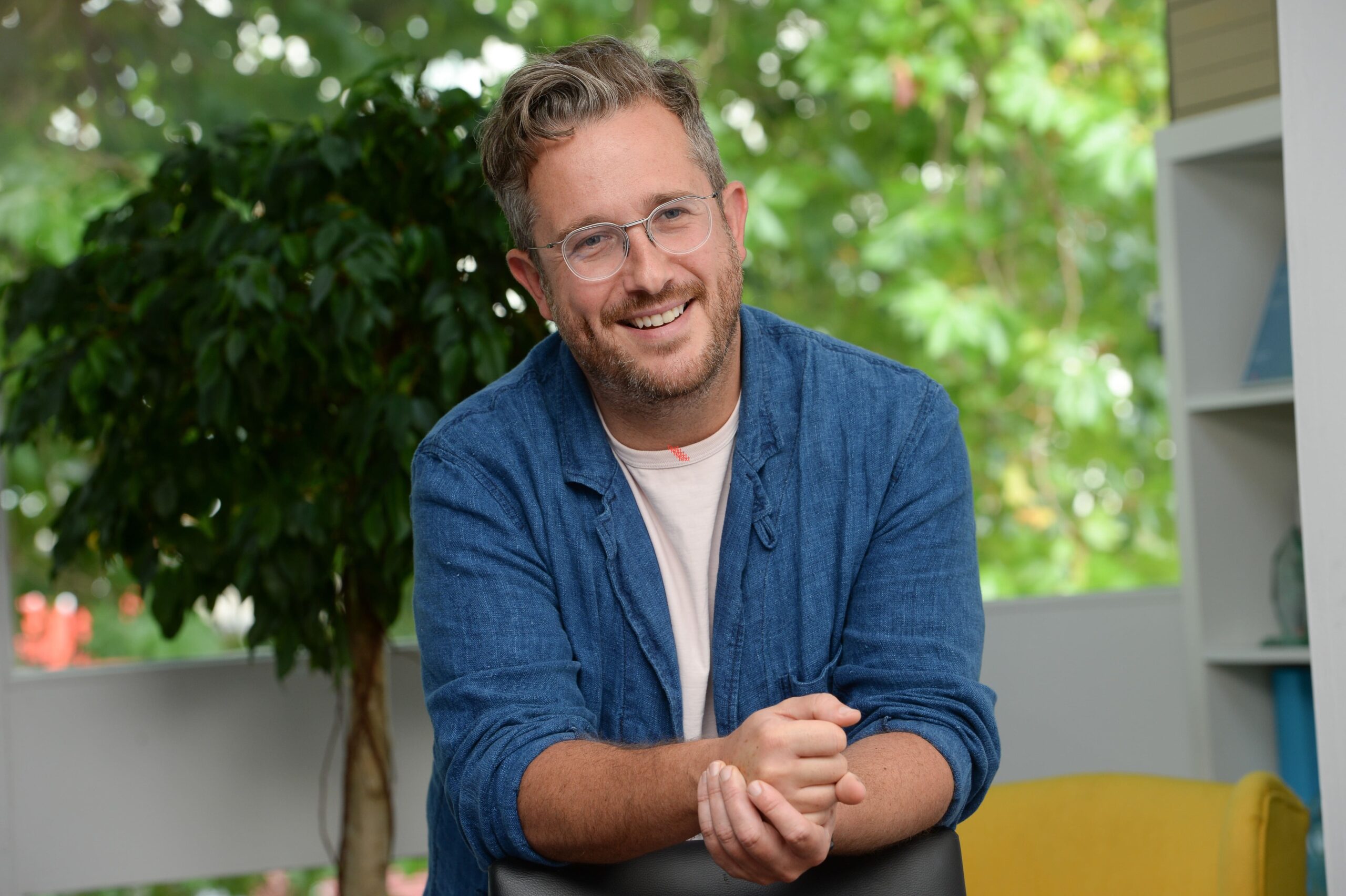 James Crawford
PR Agency One
James founded PR Agency One, which since its launch in 2012 has put measurement at the heart of what it does.  PR Agency One's proprietary evaluation system OneEval predates the AMEC framework and has since been developed into three distinct products that focus on three areas Commercial, Reputation and Brand.
His personal interest is in commercial attribution. James is an expert in Google Analytics and tracking commercial outcomes.  He saw AMEC develop the framework and instantly recognised the approach, as in many ways it mirrored his own products in OneEval.  PR Agency One adopted the language of the framework into the product and pushed forward with the development of the three products as wanting to remain ahead what is seen as the minimum standard that the industry should operate at.
James wants the rest of the industry to do the same and try and push the envelope – be they the smallest freelancers and independent agencies, or the biggest global network groups.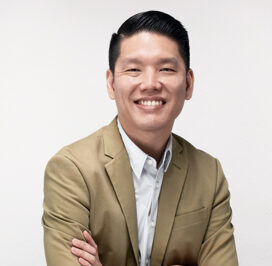 Jeremy Seow
Allison+Partners
At Allison+Partners, Jeremy's primary focus is the firm's APAC hub team in Singapore. Additionally, Jeremy works with the leadership across the network to drive growth opportunities, new products and strategic counsel to a host of clients.
Since 2004, Jeremy has worked with brands like Adobe, Alibaba, Audi, Cisco, Facebook, Google, GSK, Intel, J&J, Lenovo, Microsoft, PayPal, Shiseido and Tencent.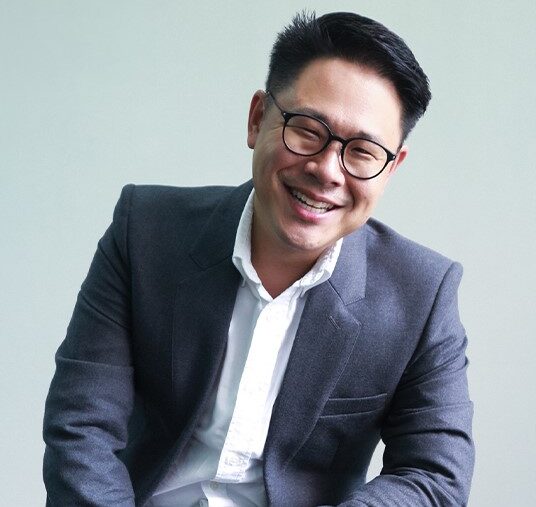 Jian Yang
Distilleri Singapore
Jian Yang is a 20-year integrated communications veteran, and also 2021's Singapore PR Champion of the Year. Now, he's the Head of Strategy and Partner of Distilleri Singapore – a fully-integrated consultancy.
Jian started his career in PR and moved into the creative agency world where he led APAC and Gulf Cooperation Council clients while living across two countries. He later became the Head of Content of Omnicom Media Group, and the Global Media Strategy Lead for the Transformers brand across movies, animation, toys and licensing. Besides his professional accolades, Jian also owns Asia's largest Barbie doll collection.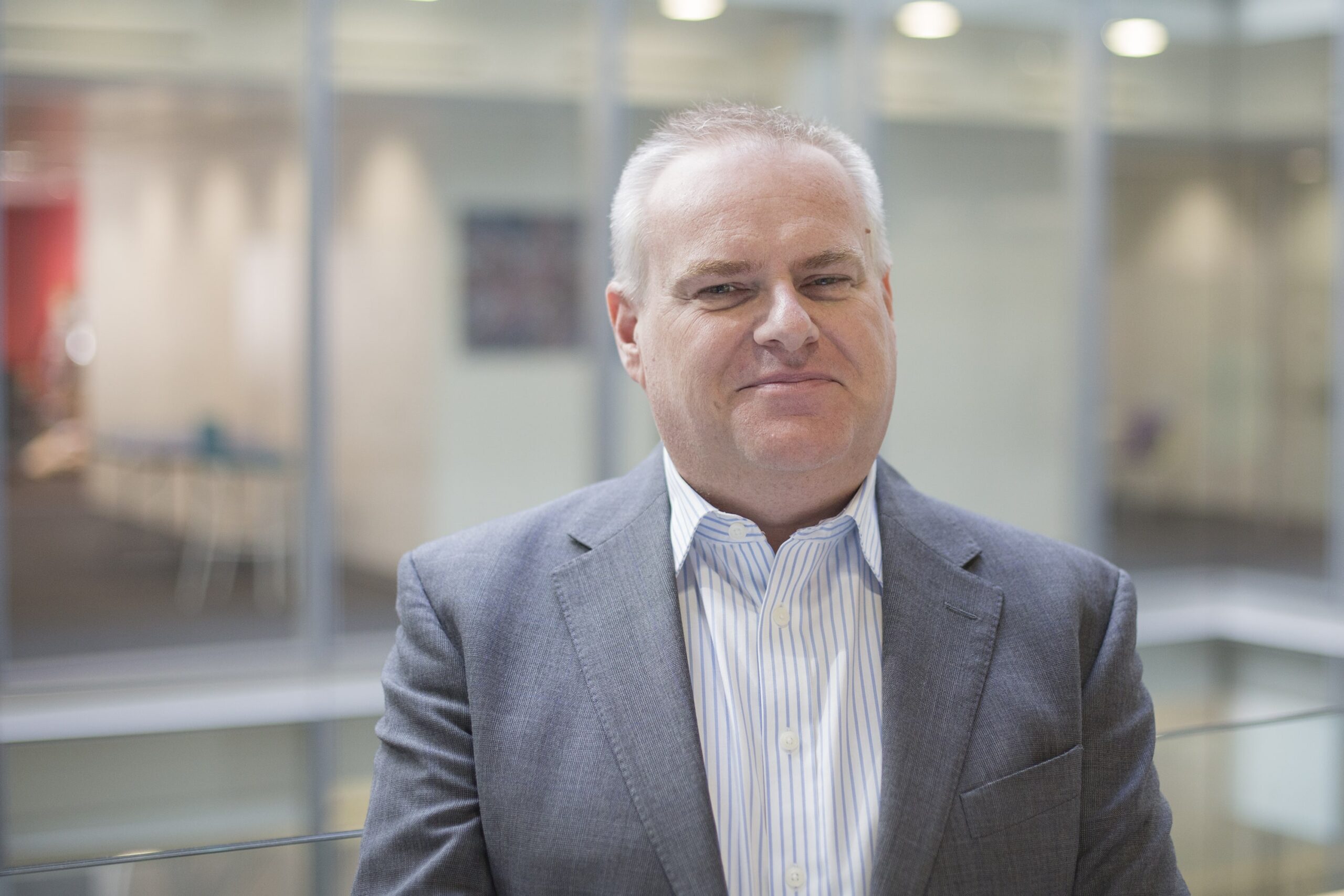 Jim Donaldson
FleishmanHillard UK
Jim oversees FleishmanHillard's UK operations around 300 staff.   With more than 25 years in the communications industry, Jim has lived and worked across the world in different roles for a number of global PR agencies.  His experience covers all major service areas of the industry including corporate reputation, CSR, Internal communications, crisis management, media relations and a wide range of strategic consultancy projects for public and private sector clients.  He has led a number of global client assignments, particularly for major organisations in the Middle East.
Jim is also an experienced trainer and speaker on public relations and communications issues.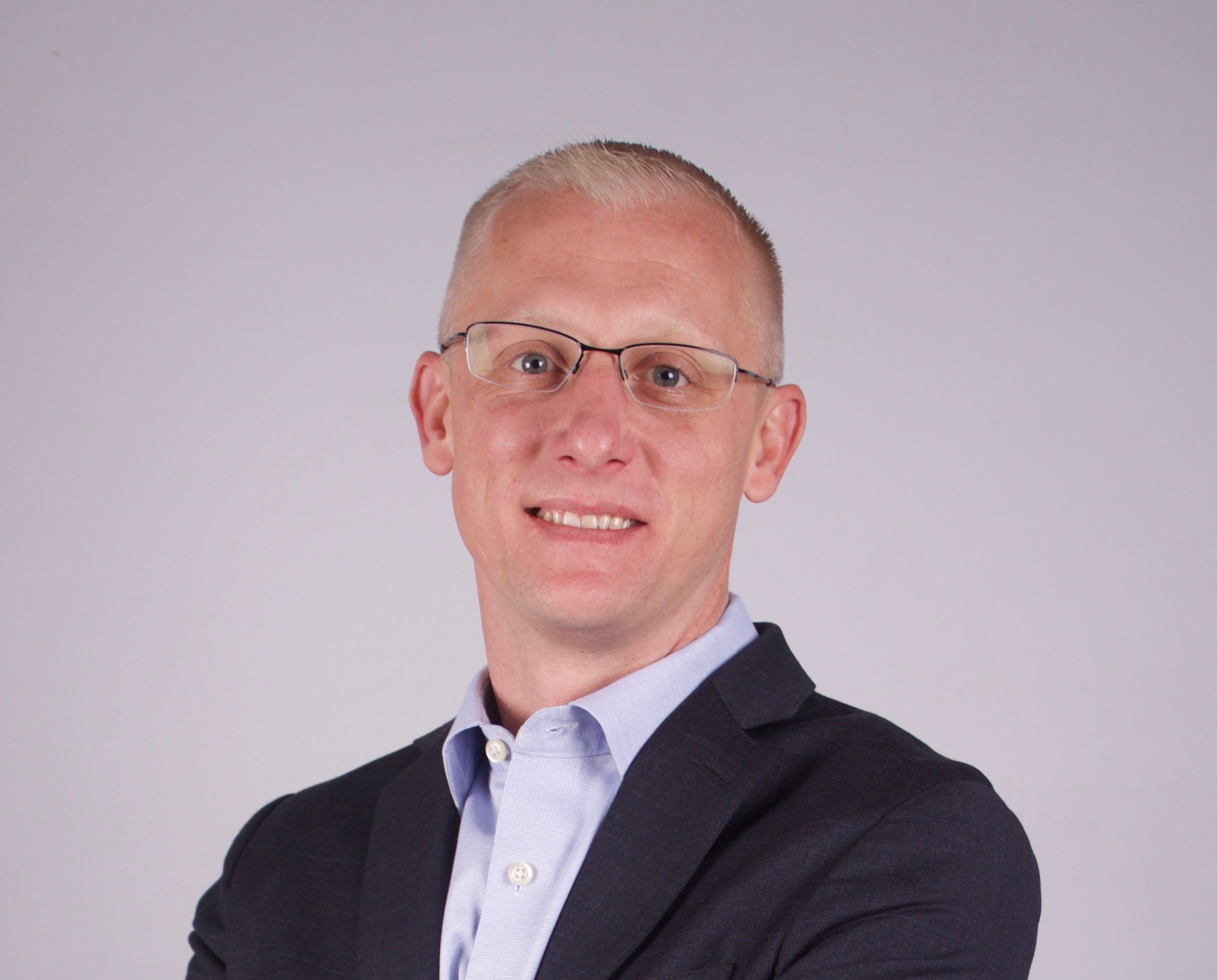 Jordan Rittenberry
Edelman
Jordan Rittenberry serves as the Chairman of Middle East & Africa for Edelman. In this role he is responsible for the firm's growth across the region, spanning offices in Abu Dhabi, Dubai, Johannesburg, Nairobi and Riyadh.
Rittenberry serves as a strategic advisor to Edelman's largest clients throughout the Middle East & Africa, helping multinationals and some of the largest organisations in the region navigate increasingly complex environments. He has a wealth of experience working alongside c-suite executives to evolve, promote and protect brands and reputations.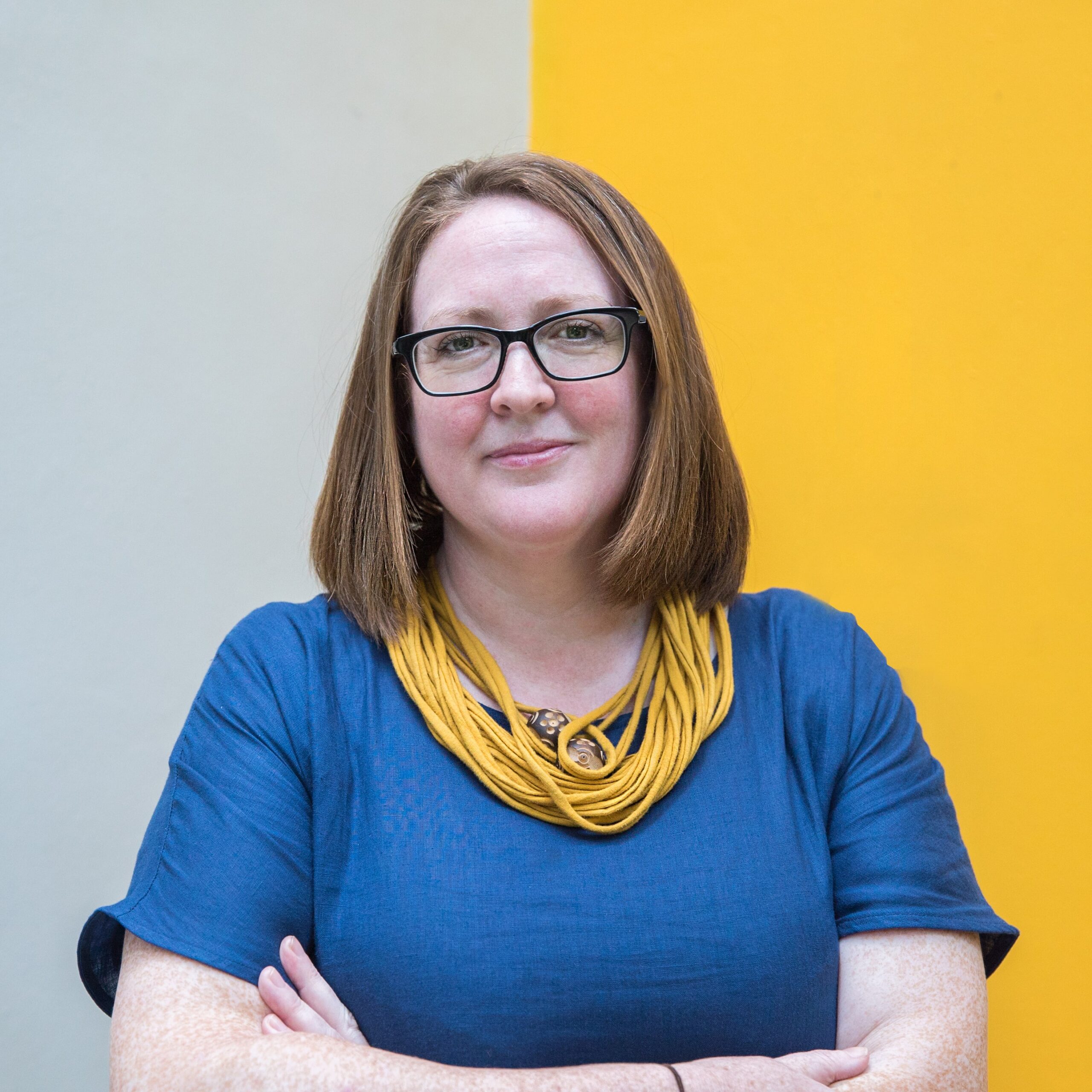 Kate O'Shea
AKA Asia
With over two decades of agency experience in both Singapore and London, Kate co-founded AKA Asia in 2009, with a mission to create a fearlessly creative, integrated comms agency that would challenge briefs, commit to innovation and support the development of the next generation of comms professionals.  13 years later, AKA is a multiple award-winning agency synonymous with helping globally recognised brands to unleash the business potential of communications.
Kate has been an active judge for The APAC SABRE Awards (PRovoke) , PRCA Awards (APAC, SEA & MENA) & PRCA SEA Young Cannes Lions since 2018.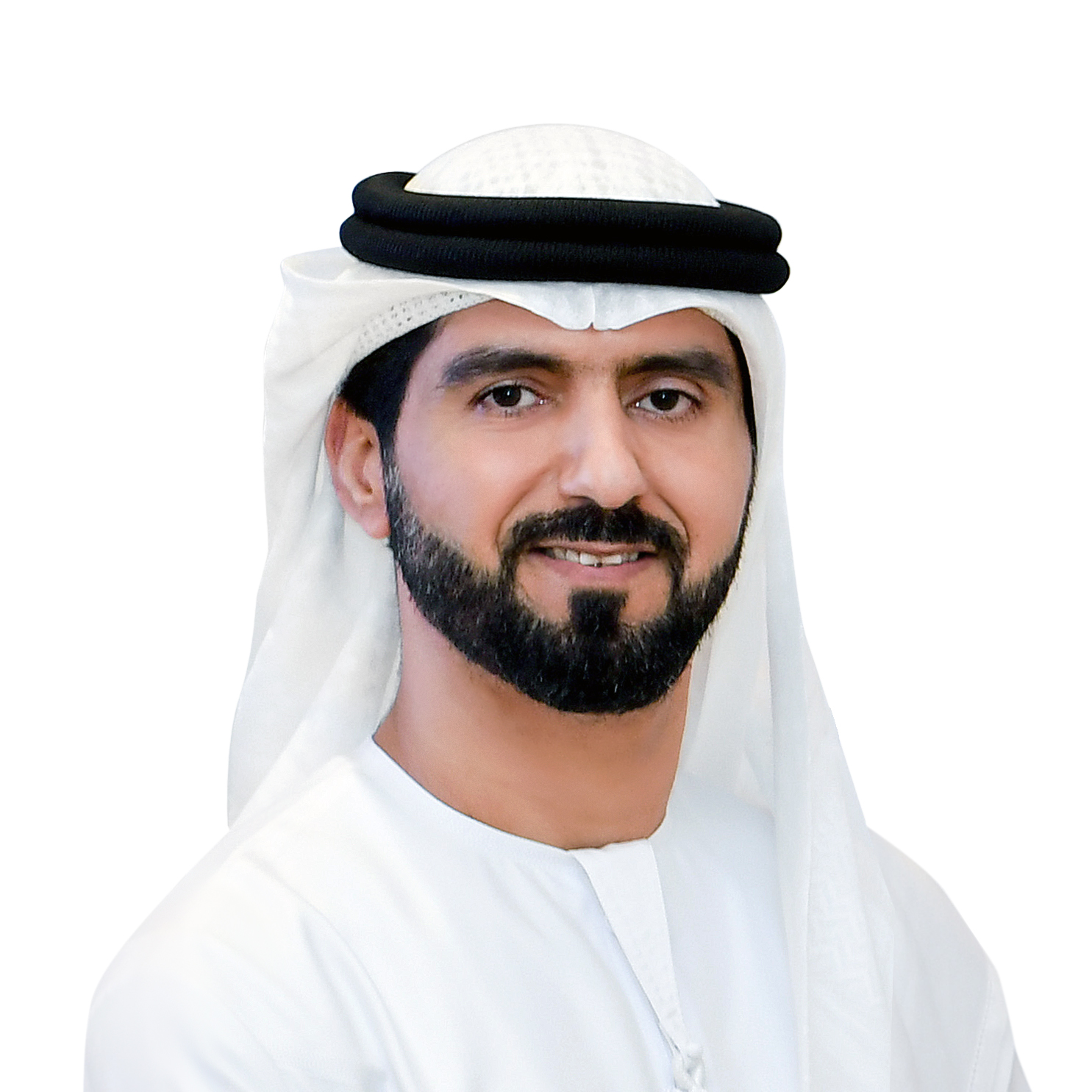 Khaled AlShehhi
UAE Government Media Office
Khaled AlShehhi is a marketer who pushes boundaries to achieve meaningful, transformative goals and a serial award winner. His efforts to build the Emirates' nation brand through a myriad projects and initiatives have won him praise, recognition and several board positions at regional industry associations.
Transformer: As well as the Executive Director of New Media and Visual Production at the UAE Government Media Office in the Ministry of Cabinet Affairs, he is also the Marketing Director at the Mohammed bin Rashid Al Maktoum Global Initiatives. In both these roles, he is reshaping and humanizing G2C communications to strengthen the UAE's reputation as an incubator for pioneering developmental, humanitarian, cultural and knowledge projects.
Innovator: The consummate team builder and motivator, he pushes himself and those around him to aim high and achieve big. Strategically focused and driven by creativity and performance, AlShehhi has ensured the success of projects like the launch of Emirates Nation Brand – Impossible Is Possible, The Emirates Mars Mission probe launch campaign in July 2020 and Mars Orbit Insertion campaign in Feb 2021.
Influencer: Featured in the Arabian Business' 2021 Arab Power List of individuals shaping the Middle East. AlShehhi was named the "Digital Professional of the Year" by the PRCA, and named a Marketing Game Changer by Campaign Middle East in 2020. He now sits on the Executive boards of both MEPRA and PRCA MENA.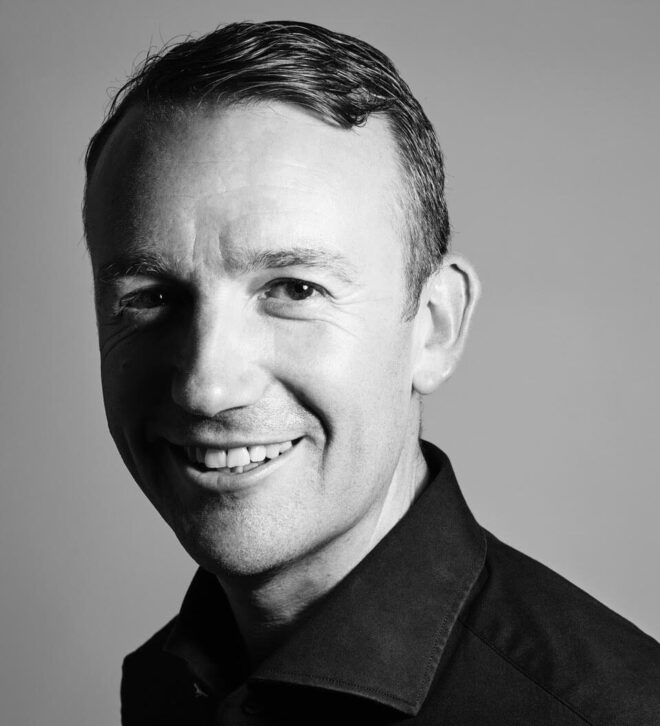 Lawrence Collis
Good Relations
Lawrence is an Executive Director at Good Relations where he heads up the consumer team. A passionate, business-focused communications specialist and marketeer with a keen focus on multi-channel, creatively powerful and strategically robust campaigns.
He has worked with some of the worlds' most iconic brands developing both local and global campaigns for the likes of Sony, Vodafone, Amazon, Casio, Electronic Arts, Volkswagen, Coca Cola and ABInBev.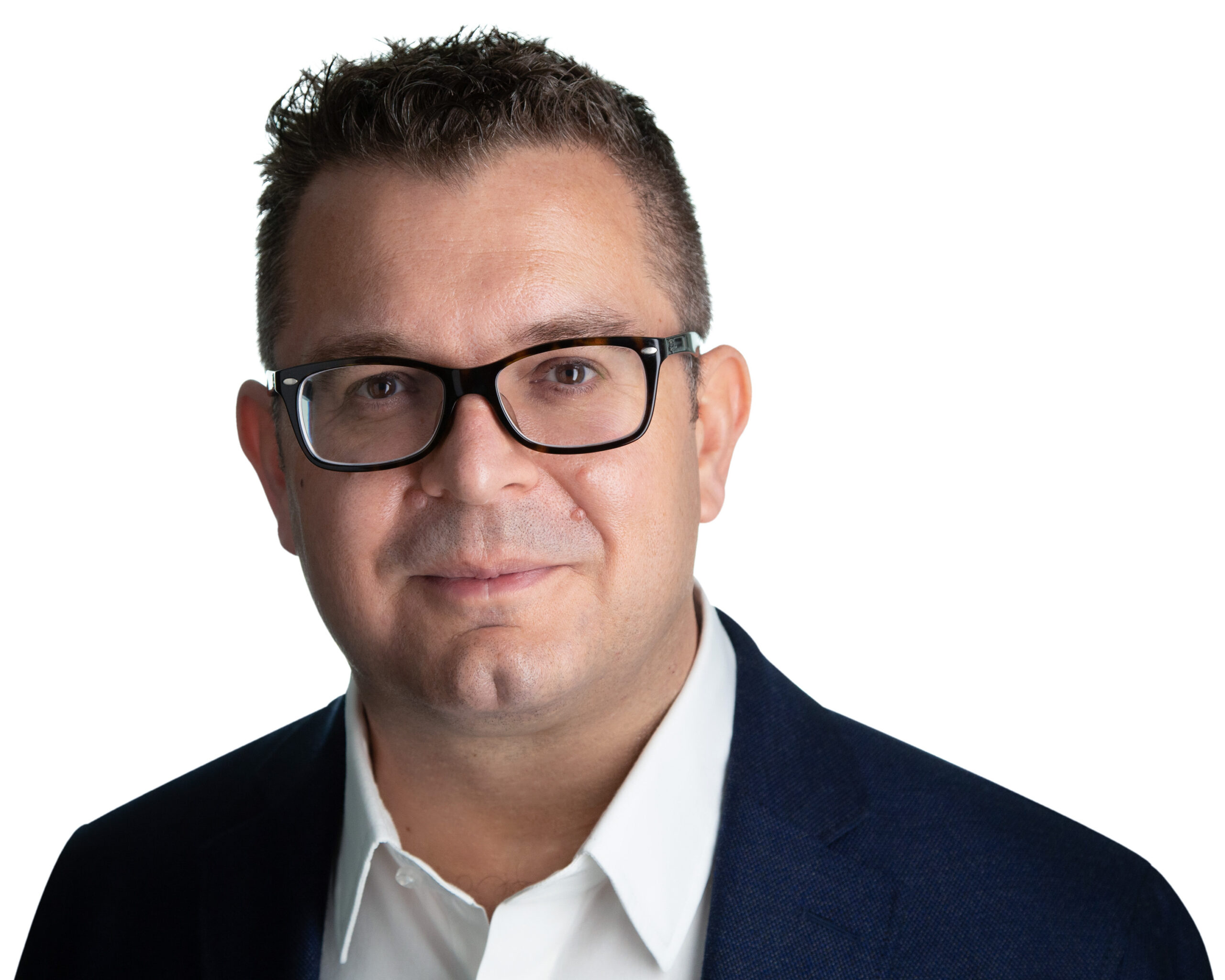 Lee Nugent
Archetype
Lee is Archetype's regional director for APAC and leads over 300 consultants across six countries. He is responsible for helping to build the agency's capabilities and profile as a provider of cutting-edge integrated communications consultancy in the region. In 2020, Archetype was named Best Large Agency to Work For and Consultancy of the Year at the APAC Sabre Awards.
Lee is the former Chair of the PRCA SEA, the forerunner to PRCA APAC, where he is currently a board member. He is also member of the PRCA's Global Advisory Board and sits on its Ethics Council.
In 2019 Lee was named by PRovoke as one of the APAC 'Innovator 25'.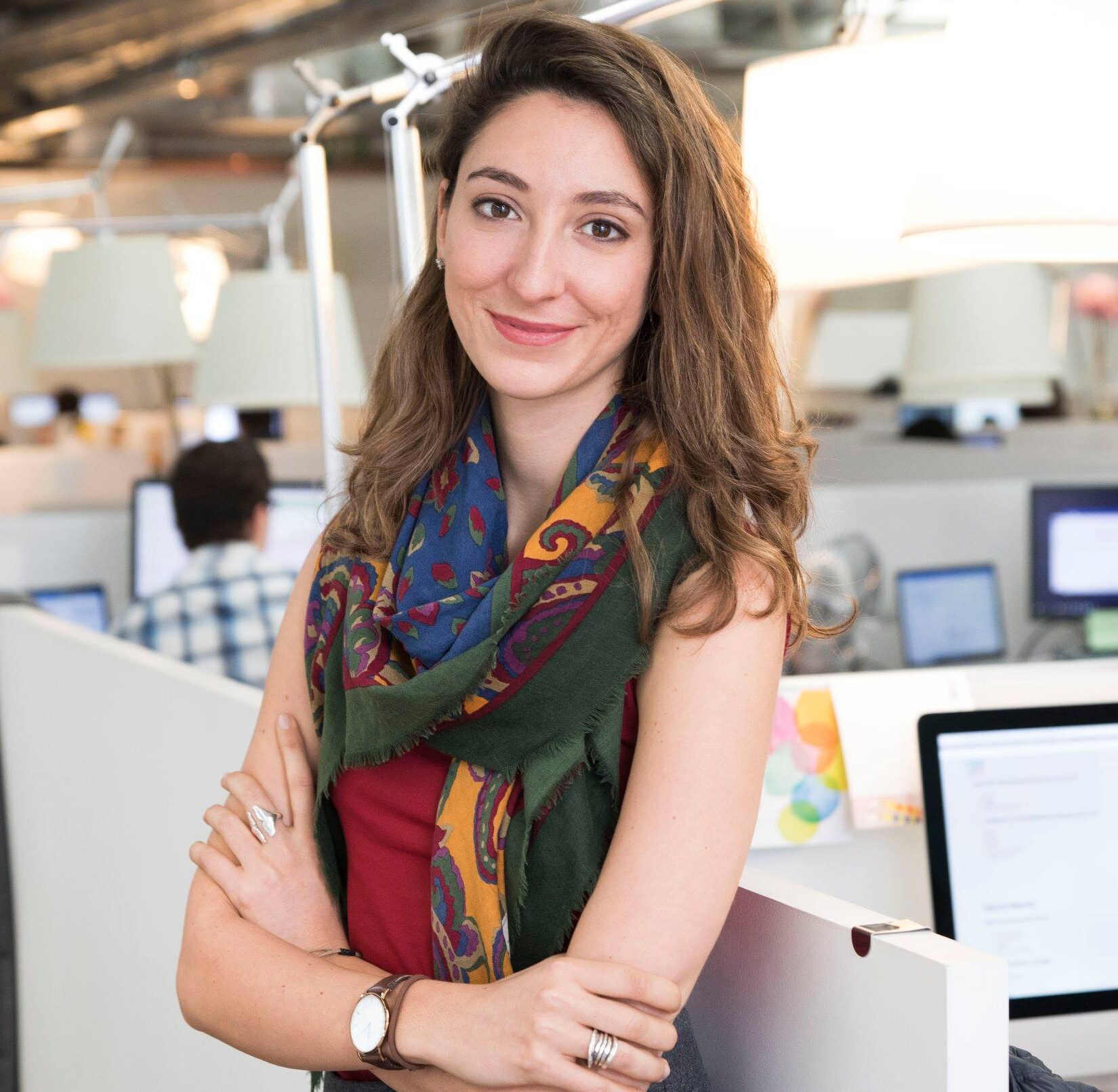 Luciana Ianari
Barabino & Partners UK Plc.
Luciana is a Senior Consultant at Barabino & Partners UK, the London office of Italy's largest corporate communications group. In her current role, she is responsible for coordinating and orchestrating the corporate reputation of Italian brands in the UK.  Before joining Barabino & Partner's operations, Luciana was a Senior Account Manager at Golin where she managed global consumer campaign activations for the likes of LEGO, Carlsberg group and Premier Inn.
She held a prior managerial position at Milk & Honey PR, joining the agency at the dawn of its launch in 2017 where she supported the agency's growth from 4 to 21 people and expansion into the Australian market in less than three years.
Luciana is also a guest lecturer at University of Westminster.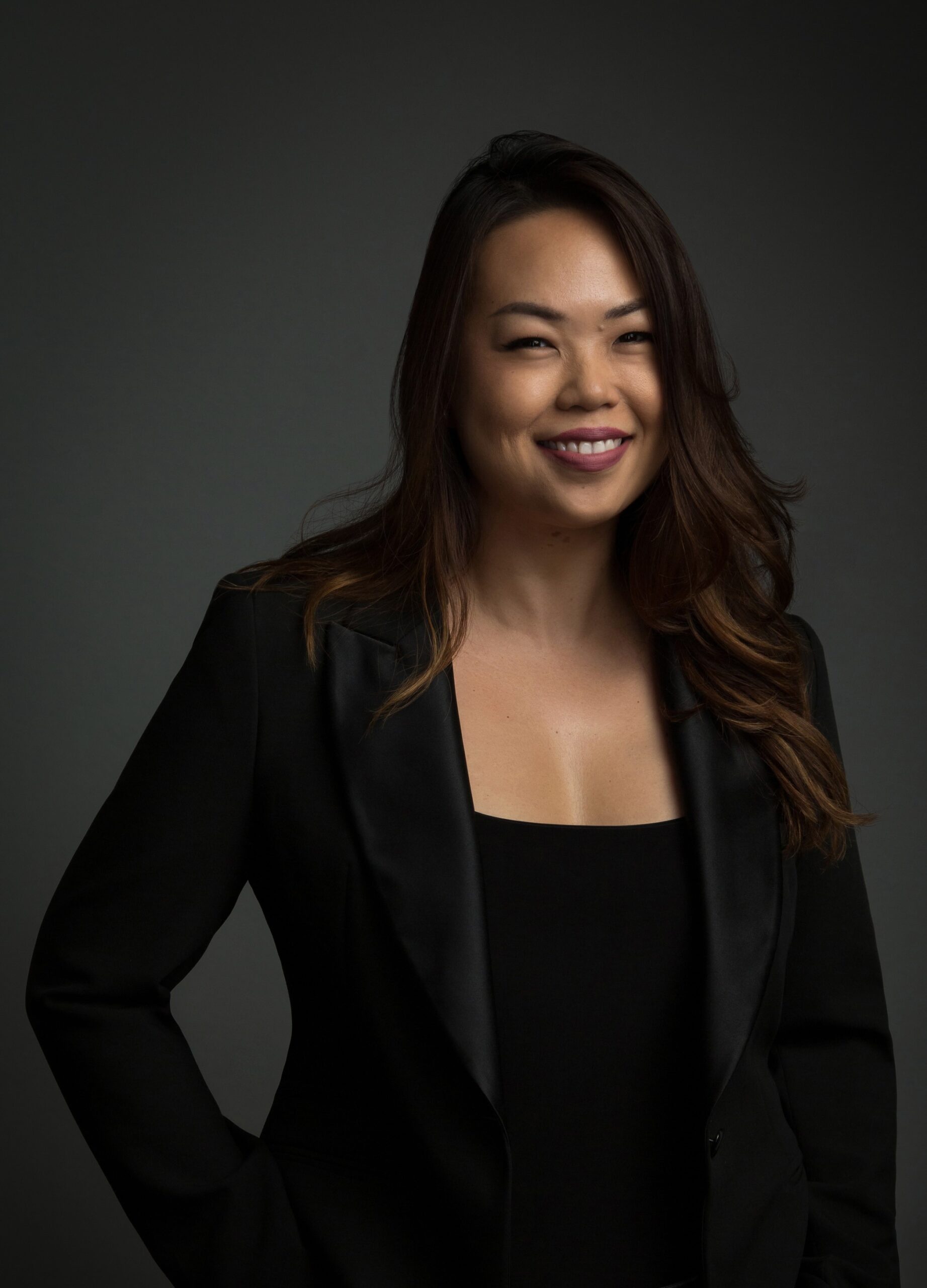 Mabel Chiang
Archetype Singapore
Mabel is a spirited communicator and the Managing Director of Archetype Singapore, an award-winning marketing communications agency committed to delivering magnetic work for magnetic brands. She has over 20 years of industry experience in agency and in-house roles across brand, product marketing, strategic communications, corporate communications, employee engagements, regional hub management, and stakeholder relations. She has worked with some of the world's leading brands across the Technology, Hospitality and Consumer sectors.
Through her leadership, Archetype Singapore continues to see consistent growth and transformation in achieving excellence in being a fully integrated consultancy firm.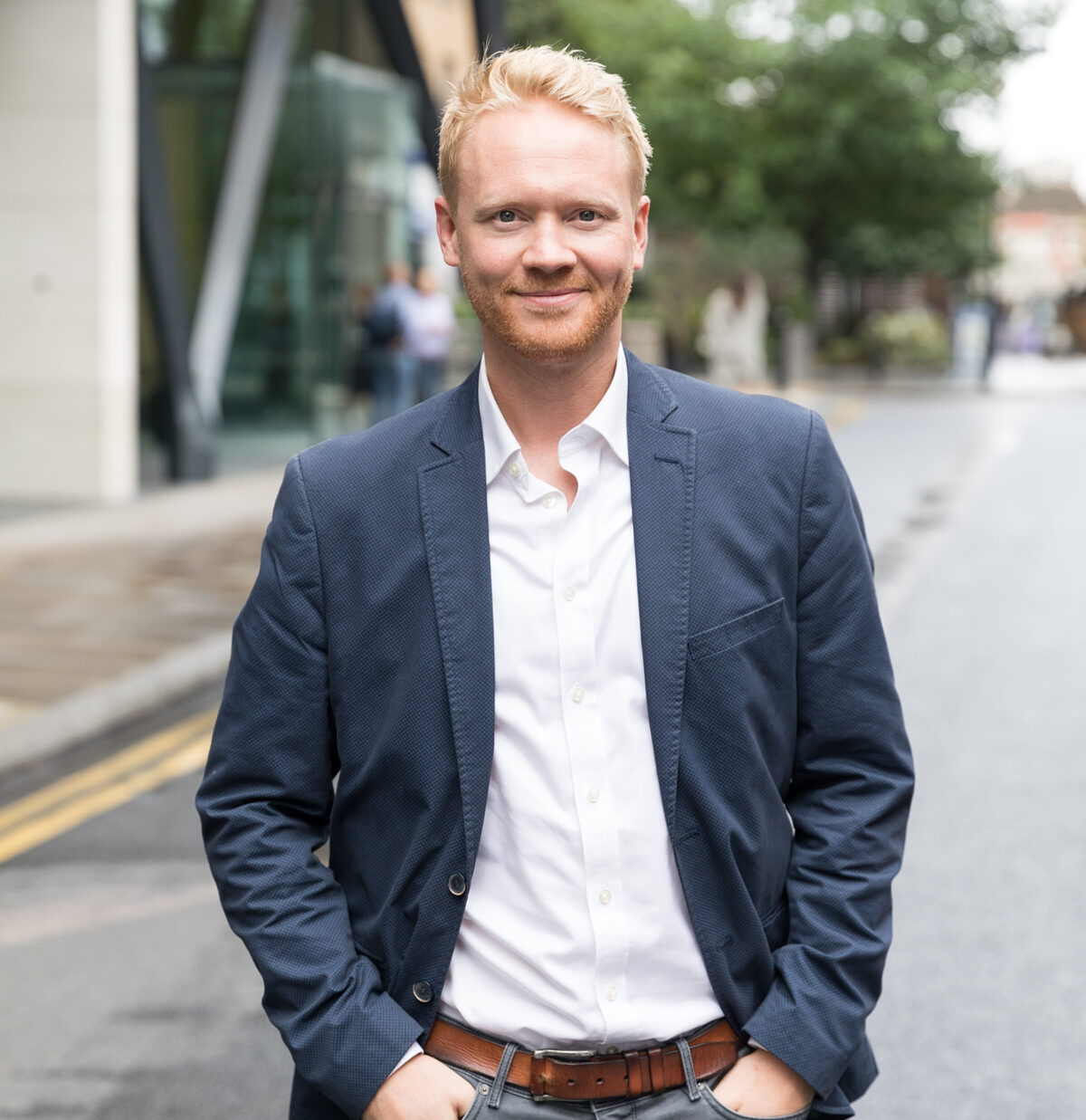 Matt Cross
Hotwire
Matt leads Hotwire's B2B portfolio in EMEA and has worked in comms since 2004. He has been lucky enough to have supported clients of every shape and size, from agile scale-ups going through IPO, to global behemoths switching up their approach. He tells anyone that will listen about the convergence of comms and marketing, and dreams of becoming a plant-based influencer.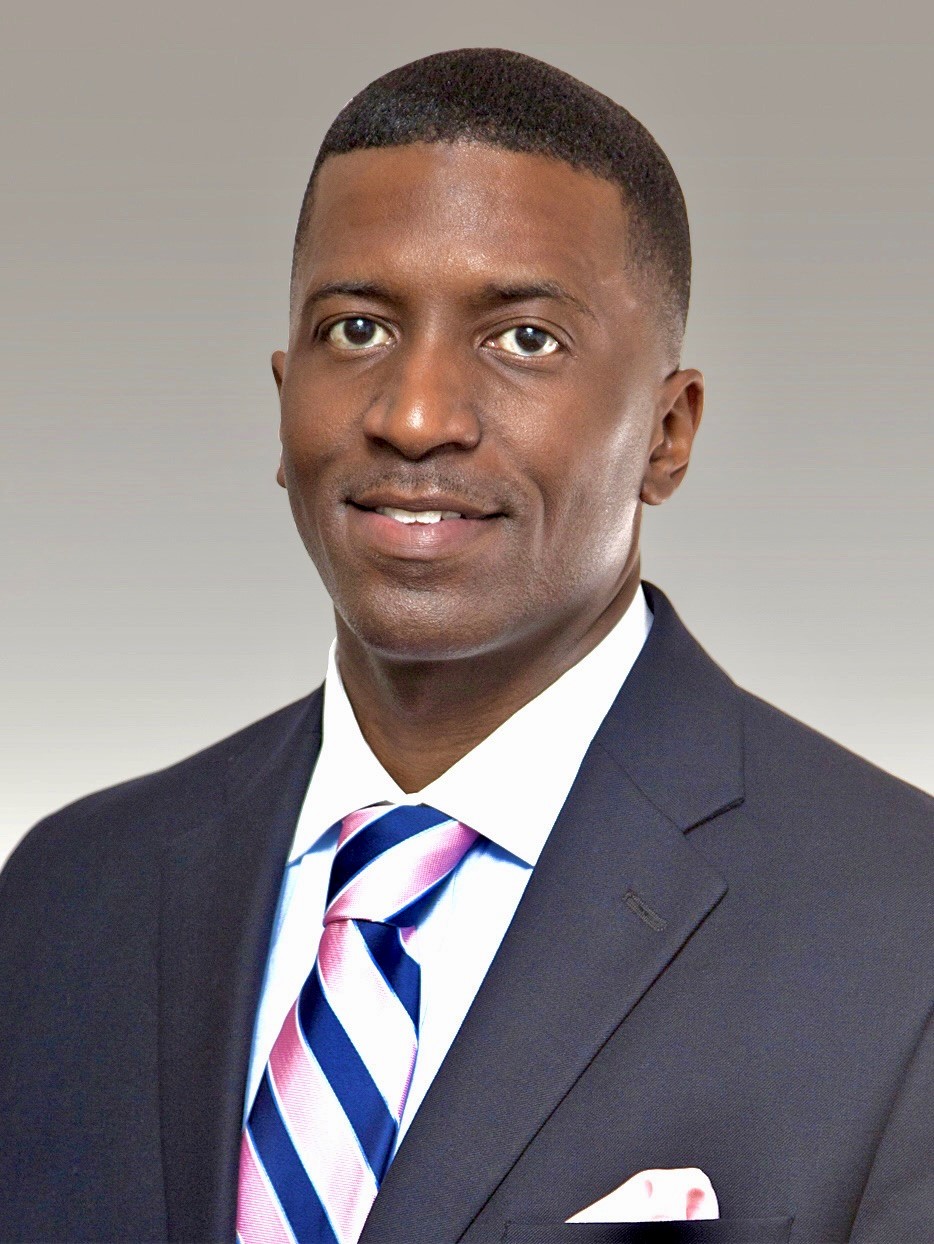 Michael West Jr
Milk and Honey PR
Michael A. West Jr. is a Partner at Milk and Honey US and leads multiple efforts around public relations, reputation, crisis and brand management, corporate strategy and other facets. Additionally, he brings a unique perspective having vast experience in agency, public and corporate sectors. Having produced and worked on various campaigns across several countries, Michael understands and appreciates the value of creativity, proper use of data and proper target audiences.
Prior to Milk and Honey, he functioned in various Fortune 500 executive roles serving as Senior Vice President of Corporate Affairs, VP of Communications and VP of Corporate Affairs and Development.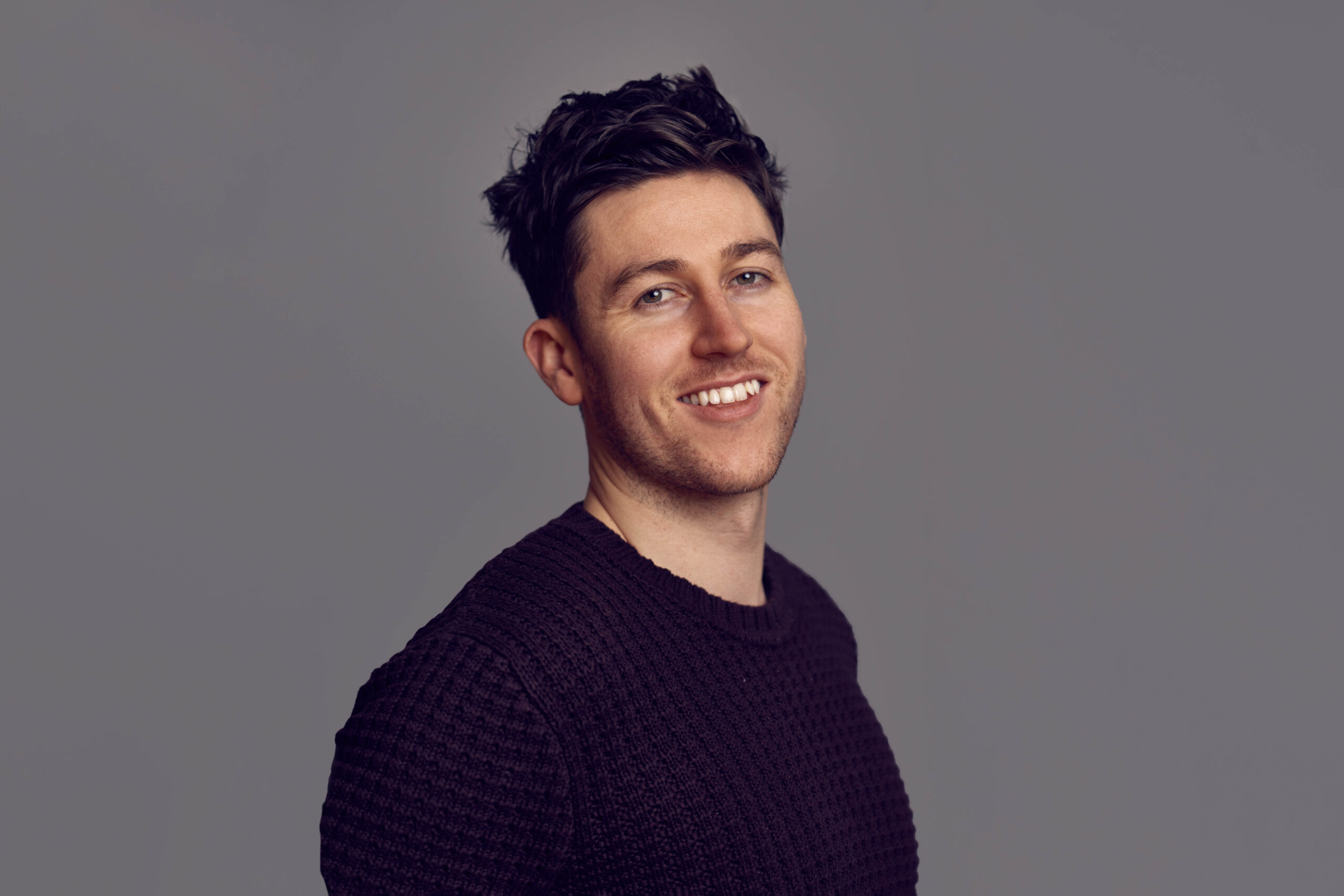 Neil Broderick
The Academy
Neil is a creative director at The Academy and has produced campaigns for some of the world's biggest brands and organisations including Disney, Marvel, Kellogg's, Mastercard, Heathrow and Domino's, for which he won a PRCA Campaign of the Year award.
Neil is a former PRWeek 30 Under 30 and has won numerous other PRCA awards including International Campaign of the Year and UK Agency of the Year.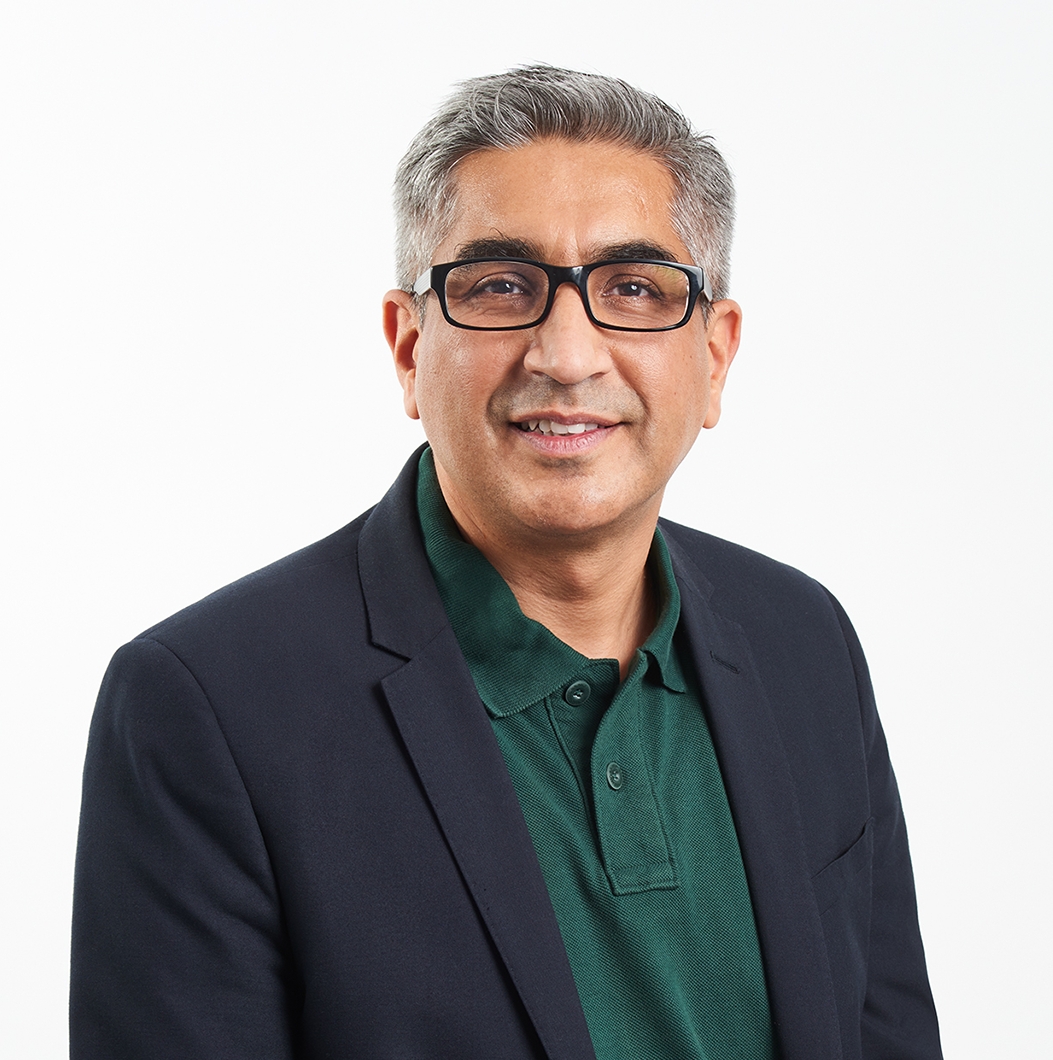 Nitin Mantri
AVIAN WE
Nitin Mantri is a dynamic leader in the world of communications. He's the Group CEO of Avian WE and the President of International Communications Consultancy Organization (ICCO). He is also a member of the Public Relations and Communications Association (PRCA)'s Global Advisory Board and Co-Chair of PRCA Asia Pacific and PRCA Ethics Council. He was the President of the Public Relations Consultants Association of India (PRCAI) for five years – from 2015 to 2020.
Nitin joined Avian WE (then known as Avian Media) as its CEO in 2006. The firm was then two years old and operated out of an apartment in Delhi with 10 employees and a handful of clients. In a few years, Nitin set the template for year-on-year growth. Today Avian has over 200 employees in six offices in India. Its key clients include Amazon, Child Investment Fund Federation, Deloitte, Facebook, Intuit, Johnson & Johnson, Lockheed Martin, Mastercard, McDonald's, Pernod Ricard, Philips, Reckitt, Samsung, Sony India, Viacom and VMware.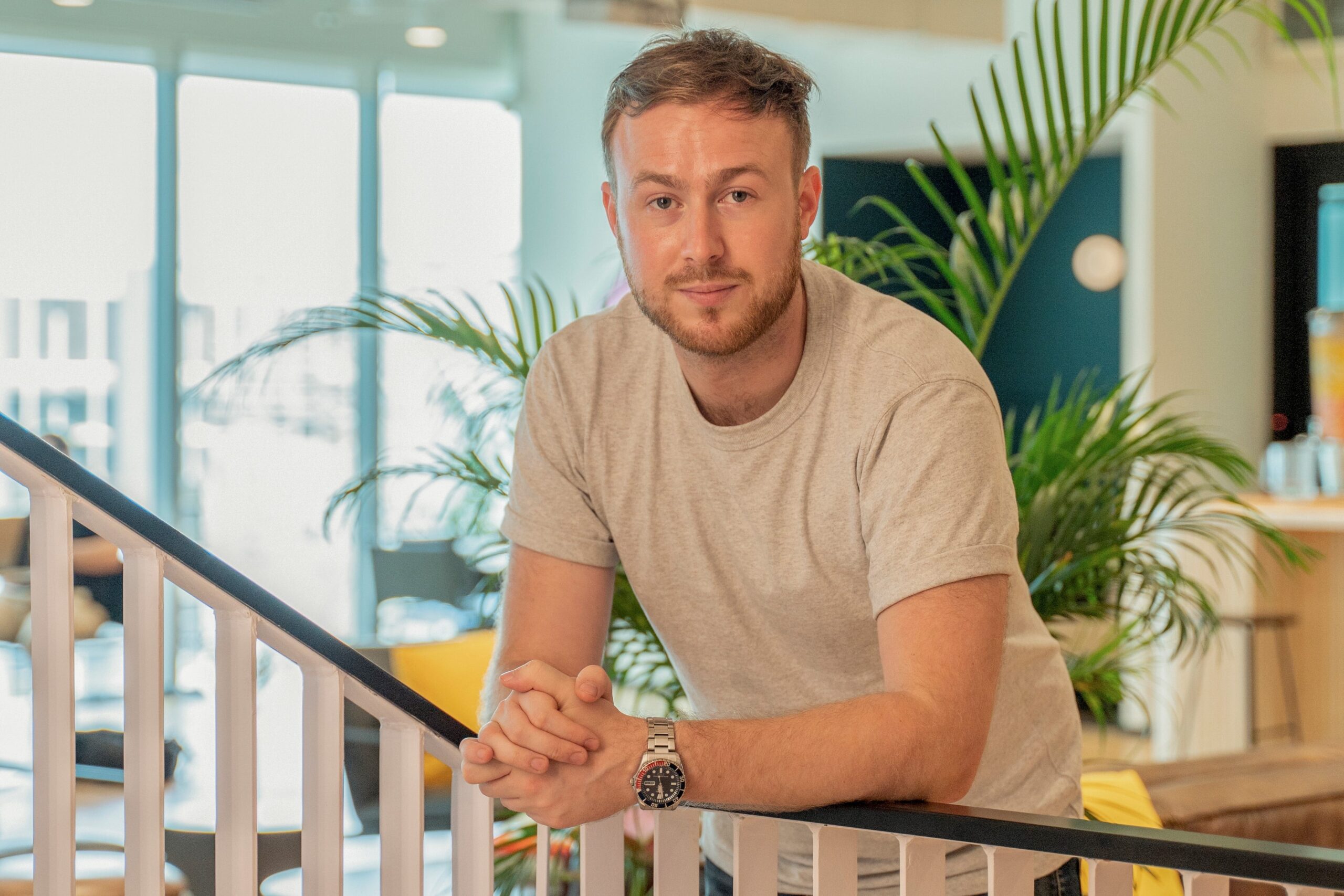 Oliver Budgen
Bud Communications
Oliver is the founder and CEO of Bud Communications, an award-winning PR and marketing agency dedicated to challenger technology brands. Oliver has advised some of the region's leading technology companies, spanning gaming, fintech, cybersecurity, adtech, blockchain and e-commerce. He is a passionate advocate for technology disruption and maximising business outcomes through culture, innovation and creative communications.
Oliver is a Co-Founding Member of the With Global Alliance and was recognised as PRCA SEA's 2020 Young Communicator of the Year. He has a BA in Anthropology and an oversized Goldendoodle called Nanook.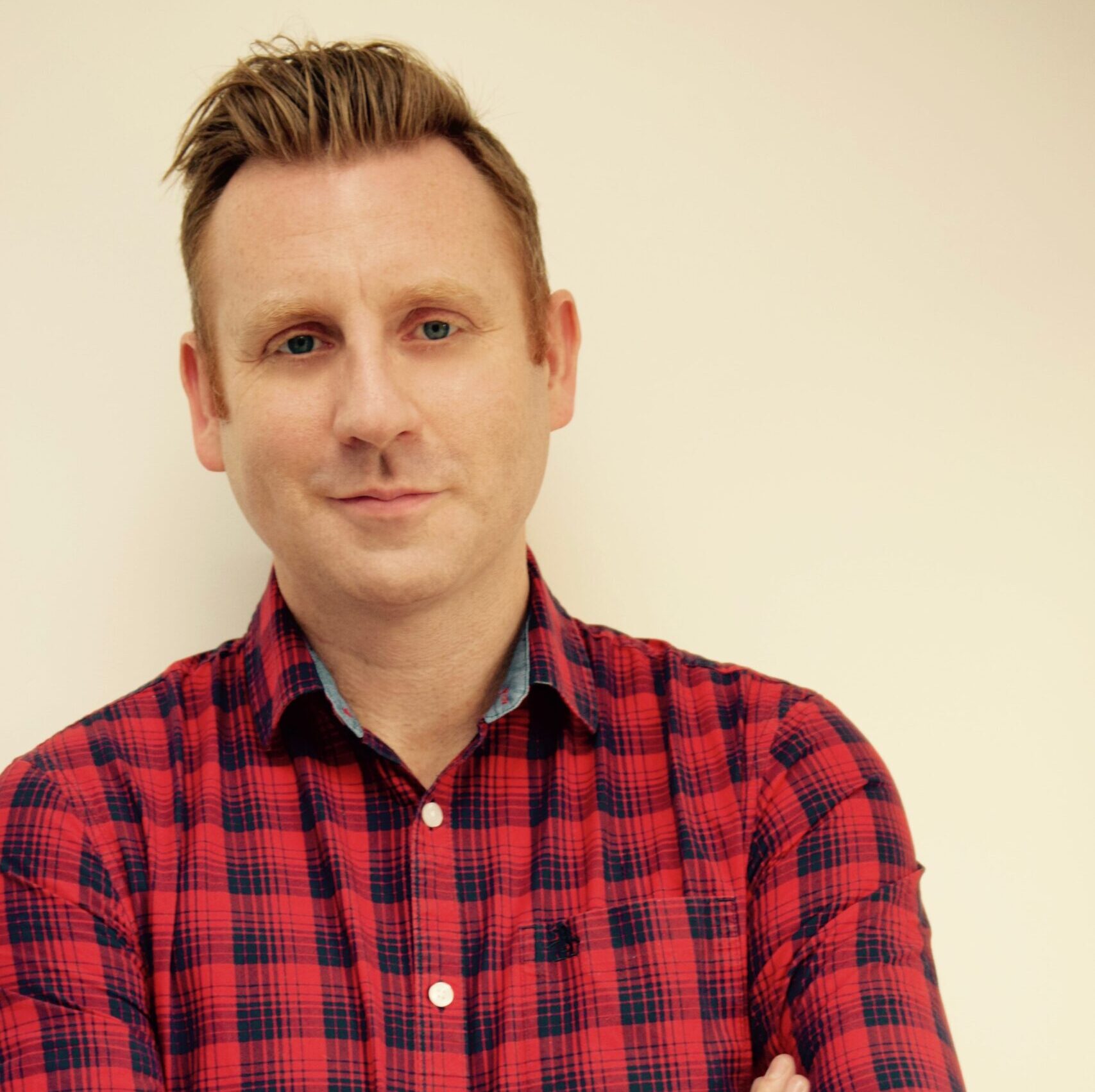 Paul Stallard
Berkeley Communications
Paul is Group MD of Berkeley Communications and MD at Arlington Research. He is a highly experienced global communications professional, who managed the setup of Berkeley's Germany and USA operations. Paul has a track record providing strategic direction and leading teams to deliver campaigns that deliver exceptional value to international clients.
Paul has over 20 years industry experience and is passionate about championing the industry's latest success stories and talent. Storytelling is at the heart of the success of Berkeley Communications globally, and Paul is a keen advocate of integrating storytelling within the PR industry and more broadly across business communications.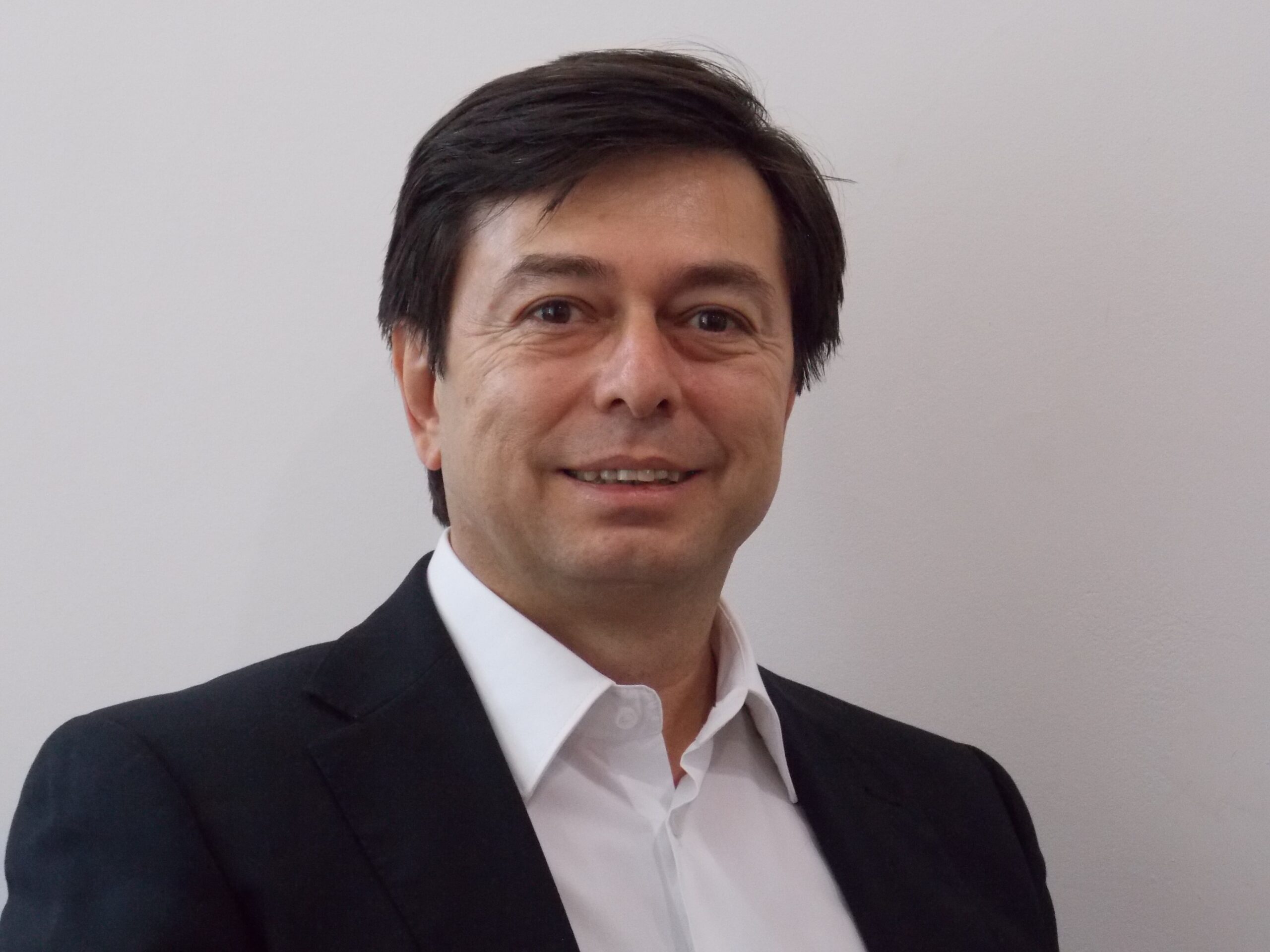 Pedro Cadina
ABRACOM
Pedro Cadina is a senior professional with 42 years of experience in Marketing and Communication. Founder and Director of International Relations of ABRACOM – the Brazilian Association of Communication Agencies, Pedro has given lectures and organized workshops at universities and business centers throughout Brazil and abroad. CEO and founder of VIANEWS Latin America, he led several businesses in Communications, as well as designed and implemented strategic communication plans for prominent brands throughout Latin America. He is graduated in journalism at PUC-SP, has a specialization degree in Communication Management (MBA) at ECA/USP, and a postgraduate degree by the MFA (Master of Fine Arts) Writing Program at Instituto Vera Cruz.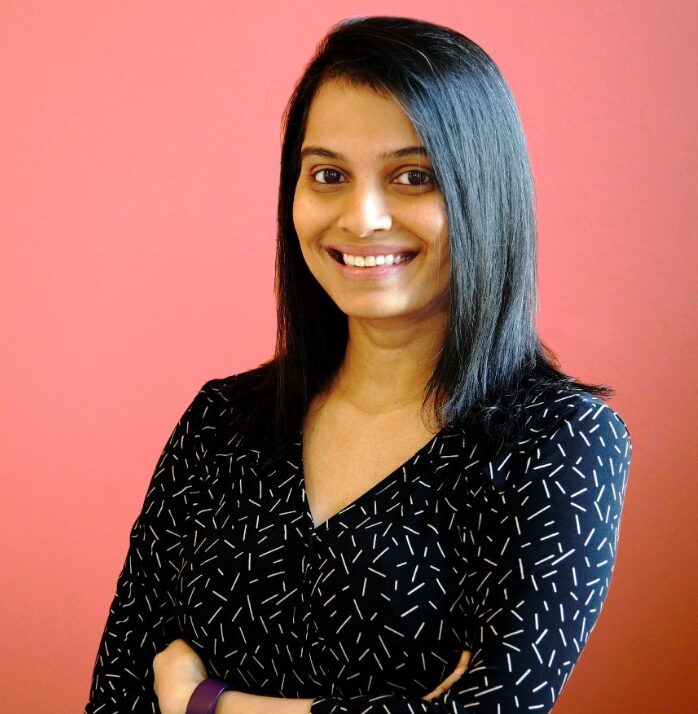 Preeti Chhatbar
AstraZeneca
Preeti is a corporate communications and reputation management specialist, with more than 16 years' experience working across various industry sectors in the MENA region.
She is currently the head of communications for AstraZeneca GCC, focusing on driving the development and execution of external and internal communications strategy and plans in line with the company's business priorities. Prior to this role, Preeti held the position of Managing Director at Houbara Communications (formerly Grayling), and has also previously worked at Hill + Knowlton Strategies, where she began her career.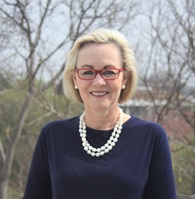 Robyn de Villiers
BCW Africa & The Three Cs
Robyn is the Founder and Chairman of BCW Africa. She has been engaged in public relations, corporate communication and training across the African continent, and globally, for 30+ years. Robyn's experience includes reputation management, issues and crisis management, corporate and marketing communications, public affairs and investor relations.  She is widely known for her contribution in the areas of training and skills development as the Vice-President and Training Chair for APRA. As an executive coach and a certified Culture Map consultant, she brings cultural awareness to the service of her clients at The Three Cs, helping them to get top results by harnessing diversity through enabling inclusive leadership.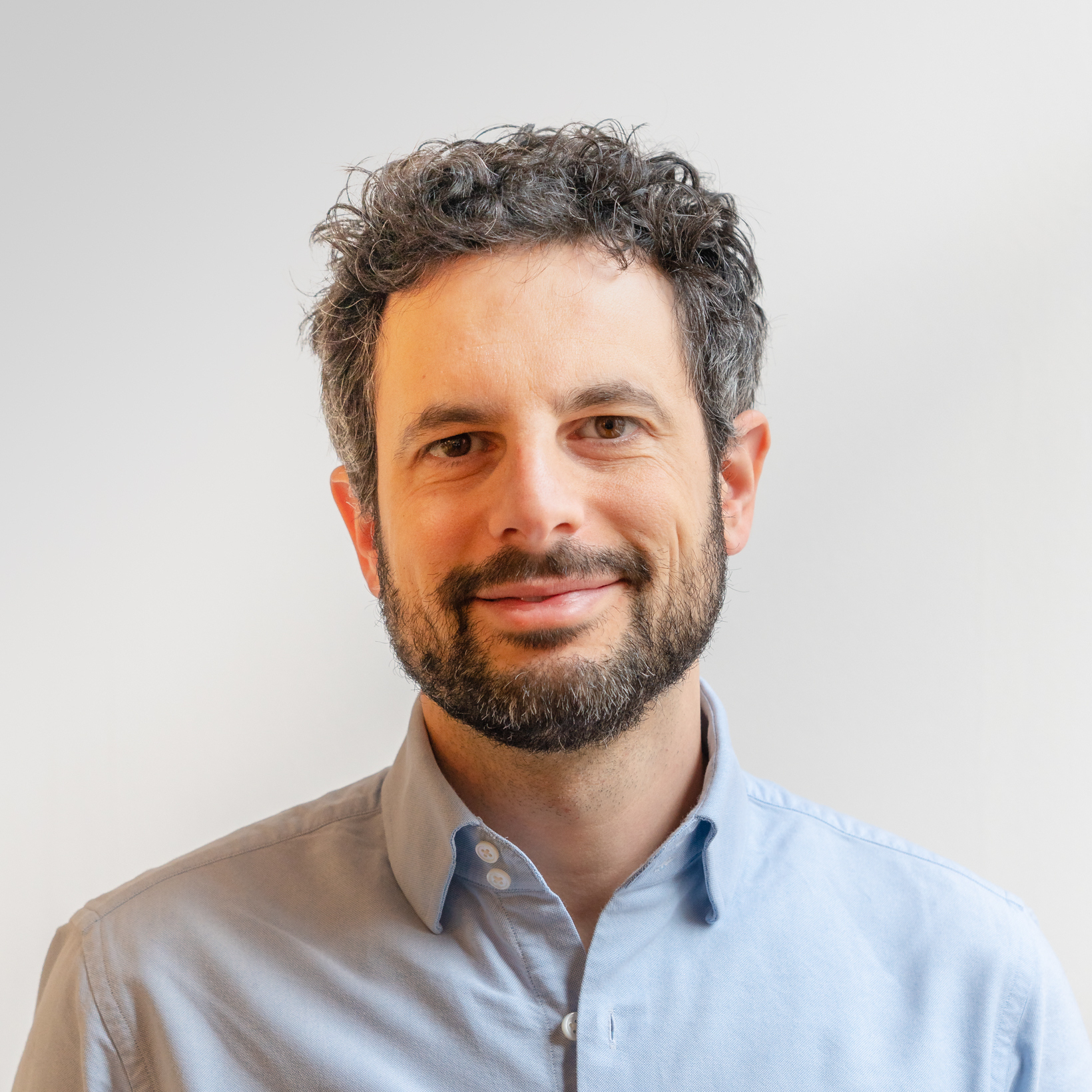 Richard Benson
Releasd
Richard began his career in web development, consulting for a website agency and growing a portfolio of experience in web and general digital marketing.
It was here that Richard recognised a much needed skills gap. PR agencies were seeking to deliver more digital solutions for their client campaigns and his unique expertise was in demand. He was appointed Head of Digital Strategy at Launch Group, working across a range of blue chip clients including BP, Disney, Tesco and TalkTalk. Richard was appointed Managing Director at Furious, an agency focused on driving digital content for PR and founded by his future Releasd co-founder, Elliot Jacobs.
In 2012 Elliot and Richard co-founded Releasd. The platform was designed as a multi-layered tool for PR professionals looking to present all PR work in a visually impactful and digestible format.  Releasd showcases and celebrates the entire spectrum of PR activity – not just coverage. 
Richard oversees all customer-related activity covering onboarding, marketing, sales and support. His day-to-day interactions with Releasd's customers are also invaluable when it comes to deciding where the business should invest.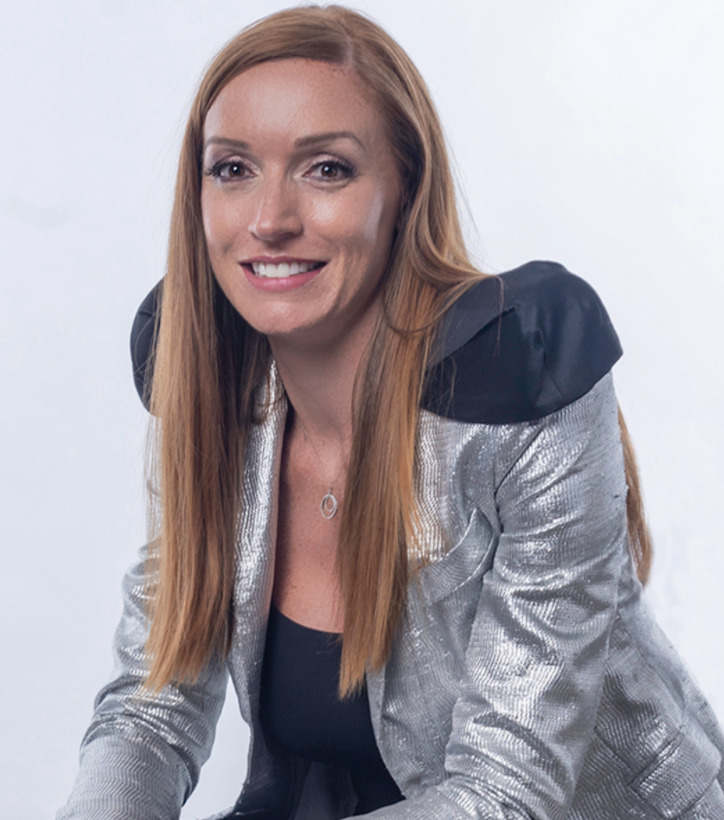 Rosa Bullock
SOCIATE
Founding SOCIATE in 2013, Rosa's debut in the Middle Eastern PR scene has gone from strength to strength. Whether it's winning international accounts or awards, she's always on her game.
Passionate about PR and empowering women, Rosa has been a key speaker at a number of events. From BNI's Rising Phoenix and Deals in High Heels (a female-led networking event) to Dubai's English Speaking School (DESC), Rosa is always on the lookout to speak at events that align with her values and mission.
Rosa's favourite topics include the value of internships, networking, PR in the Middle East, Startups, PR careers and Female-led agencies.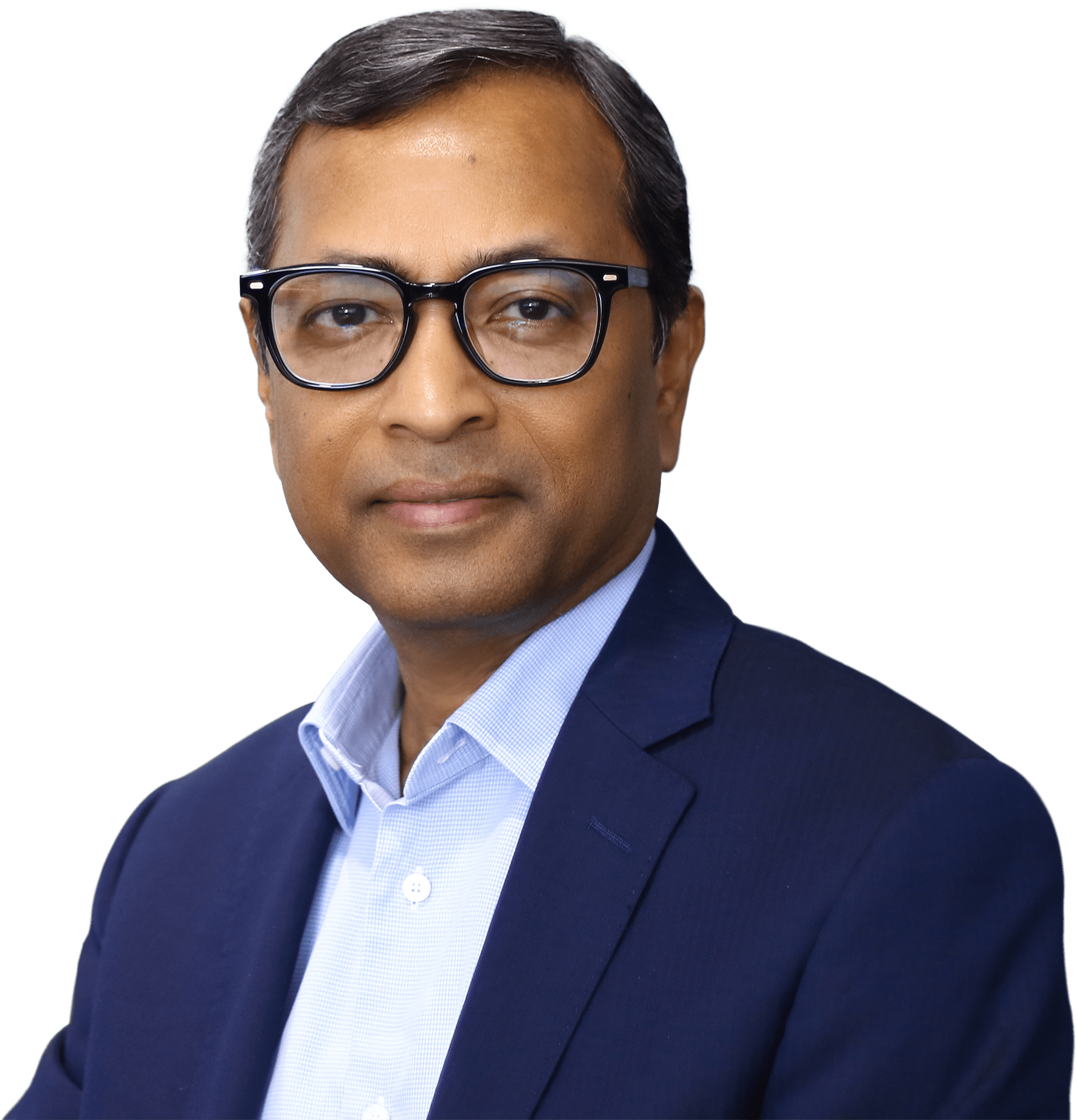 Sunil Jon
ASDA'A BCW
Sunil John is the President – MENA of BCW. He also leads Proof Communications, a specialist digital and design firm, PSB Insights ME that offers research-based consultancy; and GCI Health Middle East, a specialist healthcare consultancy. All three are wholly-owned subsidiaries of ASDA'A BCW.
At the heart of the public relations business in the Middle East for over 25 years, Sunil was named the Best PR Professional in the Middle East by PRWeek Global Awards in May 2020. Sunil has been the driver behind the annual ASDA'A BCW Arab Youth Survey, the largest study of its kind of the Arab world's largest demographic, its over 200 million youth.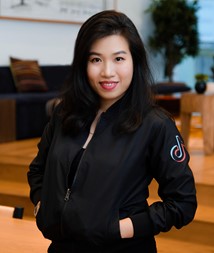 Tiffany Diep
PR and Communications Professional
Tiffany has over 15 years of experience driving reputation for big brands and top technology companies in the world, including adidas, Intel, Diageo, Google, YouTube, TikTok and Uber across Southeast Asia. 
Tiffany is proud of her Mekong Delta roots and has a strong passion for community work as she believes in the magic of sharing and caring for one another. She also loves painting and sports. She usually spends her personal time practicing Pilates, Muya Thai and swimming.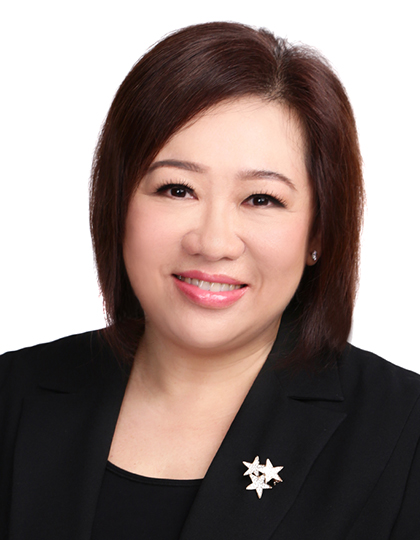 Vanessa Wan
GE
Vanessa Wan is GE's Executive Director for Communications, Asia Pacific, responsible for strengthening GE's brand position as a hi-tech industrial company across the region.
Vanessa joined GE after almost 13 years at Shell, where she held senior regional and global roles across corporate communications, stakeholder relations, issues and crisis management, employee engagement, brand, and social performance.
Before Shell, she was Head of Communications at the Singapore Economic Development Board (EDB), and had stints in the logistics, consumer goods, and hospitality sectors.
Active in the communications industry, Vanessa serves as a Council Member of the Institute of Public Relations of Singapore (IPRS). She graduated from the University of Southern California with a MA in Communications Management, and a BA double majoring in Public Relations and Social Sciences & Communications.